Il developer Rinnegatamante ci mostra gli ultimi sviluppi di DaedalusX64 Vita, l'emulatore sperimentale del Nintendo 64 per console PlayStation Vita ora gira in media a più del doppio della velocità di Ship of Harkinian.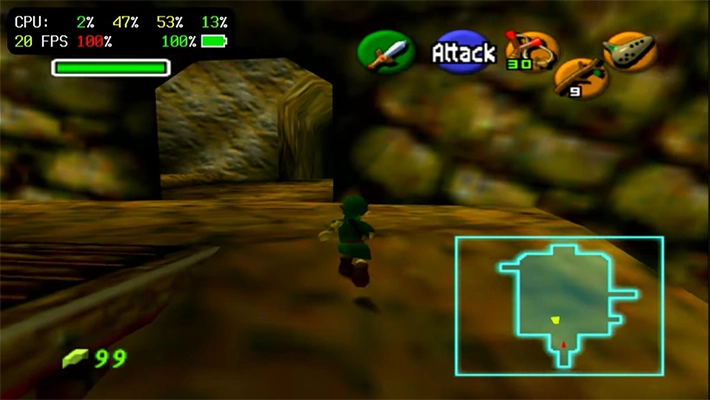 Questi risultati sono stati raggiunti attraverso una serie di ottimizzazioni, come l'utilizzo di NEON SIMD e una pipeline di disegno migliorata in vitaGL.
Inoltre, lo sviluppatore ha implementato una funzione di "auto frameskip" che salta le liste di visualizzazione ogni volta che il framerate scende al di sotto dell'obiettivo prefissato.
Questa soluzione assicura che il gioco non presenti mai problemi di audio "lagging", migliorando l'esperienza complessiva sulla console PlayStation Vita.
Da notare che DaedalusX64 Vita è un emulatore che simula l'hardware del Nintendo 64 con tutto l'overhead implicito, mentre Ship of Harkinian è una build nativa del gioco.
Nonostante ciò, DaedalusX64 Vita ha raggiunto prestazioni notevoli, superando il gioco nativo di riferimento in termini di velocità.
Fonte: twitter.com