Dark Souls II: Scholar Of The First Sin e Far Cry 4, questi sono i titoli che gli abbonati al PlayStation Plus potranno scaricare su PlayStation 4 e PlayStation 4 Pro secondo una prima immagine condivisa da un utente su Reddit.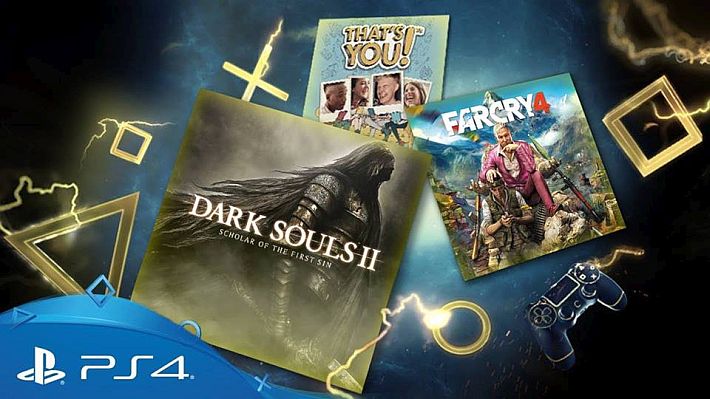 Si tratta di due remastered di rilievo che hanno riscosso un discreto successo su PlayStation 3, mentre viene riproposto ancora una volta That's You! come titolo bonus.
Non sappiamo se l'immagine sia vera o meno, alcuni utenti hanno riscontrato una certa somiglianza con le altre immagini condivise nei mesi precedenti, che possa trattarsi di un fotomontaggio? Chi lo sa, ma tanto poco importa, tanto mercoledì scopriremo la verità.
Un leak rivelerebbe Dark Souls II: Scholar Of The First Sin e Far Cry 4 nella Instant Games Collection di febbraio
ultima modifica:
2018-01-25T23:37:06+01:00
da