Incredibile ragazzi, sembra che la scena PS3 in questi ultimi tempi abbia subito una vera e propria impennata. Dopo vari eventi, come il ritorno all'online, poche ore fa sono state rilasciate le chiavi 3.60 della PS3 da un'utente anonimo del sito spagnolo elotrolado. Con tali chiavi sarà possibile creare nuovi EBOOT 3.60 compatibili con CFW 3.55, o addirittura un nuovo CFW 3.60. C'è chi addirittura afferma che la scoperta delle nuove chiavi porterà alla scomparsa dei dongle che conosciamo fino ad oggi (ne nasceranno altri naturalmente).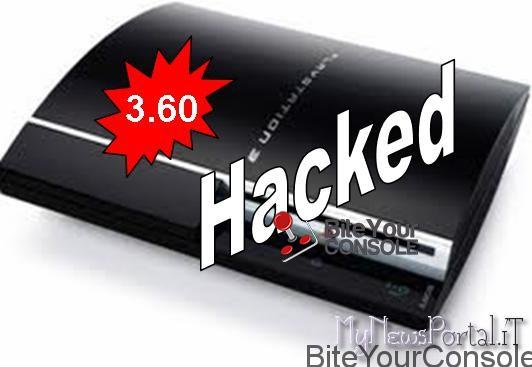 Di seguito una lista dei game 3.60 che possono essere patchati con tali chiavi.

Ace Combat: Assault Horizon
Agarest: Generations of War Zero
Air Conflicts: Secret Wars
Alice: Madness Returns
Ape Escape On The Move
Arcana 3
Atelier Meruru: The Apprentice di Arland (versione giapponese)
Bleach: Soul Resurreccion
Brink
Call of Duty: Black Ops
Captain America: Super Soldier
Cars 2
Catherine
Crysis
Deus Ex: Human Revolution
Dirt 3
Dragon Age II (update 1.03)
Duke Nukem Forever
Dungeon Siege III
Dynasty Warriors Gundam 3
Earth Defense Force: Insect Armageddon
El Shaddai: Ascension of the Metatron
Fallout: New Vegas (update 1.6)
FEAR 3
Gran Turismo 5 (update 1.10)
Green Lantern: Rise of the Manhunters
Harry Potter ei Doni della Morte: Parte 2
Hunted: The Demons Forge
inFAMOUS 2
inFAMOUS 2: Festival of Blood
Jak Trilogy
Killzone 3 (update 1,9 )
Kung Fu Panda 2
LA Noire
LEGO Pirati dei Caraibi: Il Videogioco
di danza Let con Mel B
Little Big Planet 2 (update 1.05)
MLB 2011: I Mostra
ModNation Racers (ultimo aggiornamento)
MotorStorm: Apocalypse (update 1.04)
MX vs ATV Alive
Naruto Shippuden: Ultimate Ninja Storm 2
Nascar The Game 2011
National Geographic Sfida
NCAA Football 12
Need for Speed: Shift 2 – Unleashed
No More Heroes: Heroes Paradise degli
Operation Flashpoint: Red River
Phineas e Ferb Across the Dimension 2
Portal 2
Prince of Persia Trilogy 3D,
Rayman Origins
Record of Agarest War Zero
Red Faction: Armageddon
Rune Factory: Tides of Destiny
Shadows of the Damned
Sniper: Ghost Warrior
MMA Supremacy
The Penguins of Madagascar: Dr. Blowhole restituisce
Thor: God of Thunder
Top Spin 4 (aggiornamento 1,02 )
Transformers: Dark of the Moon
Virtua Tennis 4
Warriors: Legends of Troy
White Knight Chronicles II
Le chiavi sono state confermate da varie fonti come vere e funzionanti.
Per tutti coloro che fossero interessati possono trovare le chiavi a questo indirizzo—->LINK 
Per rendere uno di questi giochi compatibili con CFW 3.55 basterà eseguire questi semplici passi:
Scaricare il seguente programma—>LINK
Una volta estratto il contenuto prendere l'EBOOT da modificare (di uno dei giochi nella lista) e rilasciatelo dentro EbootMOD.exe
A questo punto, se l'EBOOT non è compatibile non partirà nessun processo, se invece risulterà compatibile il programma vi creerà un file modificato che troverete nella cartella dell'EBOOT originale, il file creato si chiamerà Modified-EBOOT.xxxx
A questo punto togliete dalla cartella l'EBOOT "originale" e rinominate l'EBOOT "modificato" come EBOOT.
Adesso potete provare ad avviare il gioco tramite la vostra console con CFW 3.55/3.41.
Per ora è tutto, anche se abbiamo il presentimento che molto presto ne vedremo delle belle.
Stay Tuned! 
PS3: rilasciate le chiavi 3.60!!!
ultima modifica:
2012-08-01T09:38:56+02:00
da