Sony ha annunciato che molto presto arriverà sul mercato mondiale, un Bundle, che farà felice molti appassionati della saga Call of Duty e non solo. La limited edition si chiamerà, appunto, PS3 of Duty: Modern Warfare 3.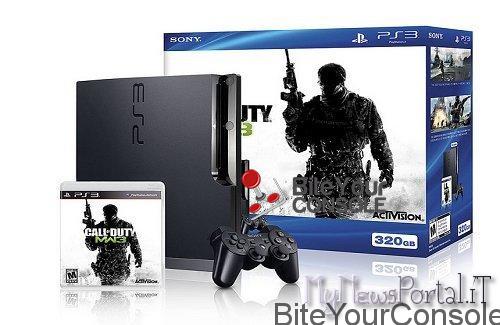 Il bundle sbarcherà sul mercato il…
25 Maggio prossimo, e comprenderà:
Copia di Modern Warfare 3
Ps3 320 GB
Un controller
Cavi di alimentazione e varie.
Per quanto riguarda il prezzo, il pacchetto sarà venduto a "soli" 299 Dollari (250 € circa).
Sicuramente una grande occasione per tutti coloro che vogliono avvicinarsi alla console di casa Sony e alla saga che ha stracciato tutti i record di sempre.