Direttamente da PSX-scene, dove ogni mese si tiene il concorso sulla migliore applicazione/programma per la scena, ci arriva l'annuncio di un nuovo homebrew per PS3, un sismografo creato apposta per questo 2012, dove qualcuno dice che sarà l'anno dei terremoti (tocchiamoci va…). Il nome dell'applicazione è appunto:PS3 seismographer.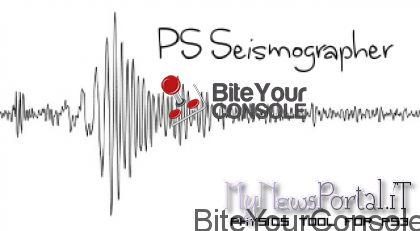 L'homebrew, secondo lo sviluppatore, funziona solamente su televisori HD, in quanto la sua risoluzione è 1920 x 1080. L'istallazione è molto semplice, basta scaricare il file, caricarlo sulla console e aprire il nostro sismografo personale.
Di seguito le parole dello sviluppatore:
This is a simple Seismograph for PS3. It uses all the axis of the first controller.

It uses 1920×1080 resolution, so I don't know if it will ever work on SD tv.

Anyway I hope this can show how people can use PSL1GHT SDK.

(This software was written with NoRSX)
Per tutti coloro che vogliono provare questa applicazione di seguito vi riportiamo il download—>LINK
Have Fun!