Per tutti coloro che utilizzano xk3y per la propria XBox 360, è arrivato l'aggiornamento che fino ad oggi era in fase beta. Il firmware 1,20 è stato rilasciato a Gennaio, in fase beta appunto, e attendevamo il rilascio del nuovo aggiornamento in fase alpha, che introduce il DVDMenù.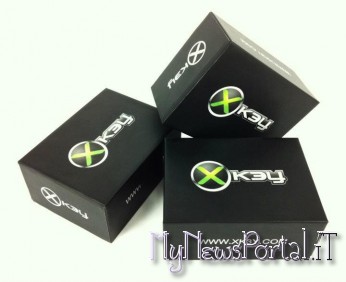 Per chi ha già provato la beta, non cambia niente. Per tutti coloro che attendevano il firmware finale di seguito vi riportiamo il download con la rispettiva changelog.
Firmware 1.20 is now officially released, this firmware have been available as "beta" since January.

Some highlights are support for the DVD Menu system that where already added back in early February.
Per ogni vostro dubbio su cos'è il DVDMenù vi rimandiamo a questo post che risponde a molte domande—>LINK
Per tutti coloro che sono interessati di seguito il link al sito ufficiale della XK3y—>LINK
Have Fun!
Xk3y: rilasciato il firmware 1.20
ultima modifica:
2012-03-21T13:05:37+01:00
da