XMB Manager Plus ci permetterà di avere sei applicazioni in una e ci permetterà di aggiungere/leggere/cancellare tutti i file presenti nella nostra PS3 jailbroken e non solo.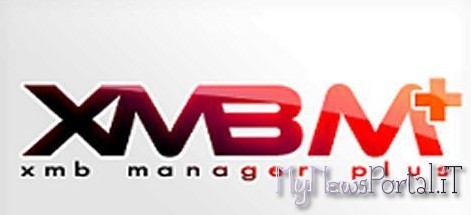 Ma andiamo a vedere tutte le funzione che riporta tale Manager.
Main Features in XMBM+ v0.10

Package Manager Plus
Allows homebrew/packages to be easily downloaded, installed and deleted.

File Manager Plus
Browse and Delete files from all locations such as hdd, usb, etc.

Game Data Manager
Includes all the game data tools from main XMB plus some more additions. Things like Gamedata, Savedata, Backups and trophys are contained here.

Multi-Media Manager
Browse, Copy, Rename and Play all your PS3′s internal hdds media from one location. All options from the normal XMB categories are available in
one new combined category.

Web Links
This section includes links to some popular websites for easier access.

About
Contains XMBM+ info, links to TBCrunch release thread, updater option, etc.
Traducendo:
Package Manager Plus consente di scaricare /istallare/eliminare homebrew
File Manager Plus ci permette di leggere ed eliminare file da HDD, USB, ecc..
Game Data Manager aggiunge gamedata,savedata,backup e tutti i trofei ai nostri giochi
Multi-Media Manager permette  di copiare/rinominare/riprodurre tutti i supparti interni sull'hard disk della PS3.
Web Links sezione che include i migliori siti web per conoscere la soluzione adeguata
About Contiene XMB Manager più tutte le informazioni al riguardo, più le opzioni di aggiornamento.
Per tutti coloro che sono interessati vi lasciamo al download—->
LINK
Have Fun!