Nintendo Switch riceve regolarmente aggiornamenti, alcuni dei quali sono più silenziosi e avvengono senza l'interazione dell'utente. Questi aggiornamenti si concentrano principalmente sulla modifica dell'elenco delle parole vietate nella console.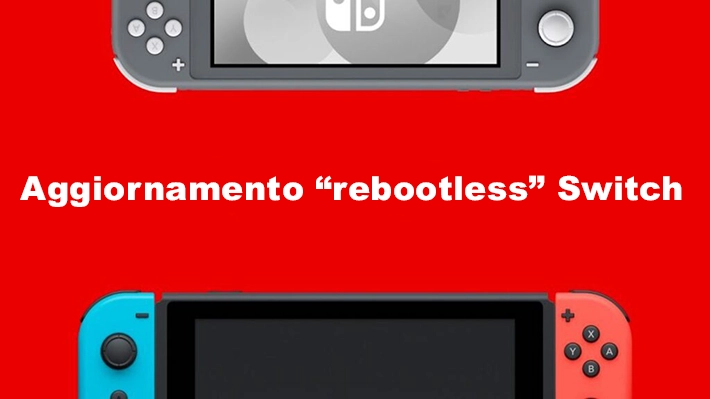 L'elenco delle parole vietate viene utilizzato da Nintendo per impedire agli utenti di creare account con riferimenti a frasi considerate offensive o controverse.
[Nintendo Switch Firmware Update]

A rebootless update for 17.0.0 is out. The sole changes are to the bad word lists:

– A Nazi phrase is now blocked in all languages instead of only some.
– Some Japanese phrases involving killing were blocked.
– "Leprosy" was blocked in Dutch.

— OatmealDome (@OatmealDome) November 21, 2023
Nel corso del tempo, l'elenco è stato aggiornato per includere una serie di parole, tra cui riferimenti a ideologie odiose come "Nazi", "Slave", "KKK" e "ACAB", così come termini legati alla pandemia come "Covid".
Nel 2022, sono state aggiunte ulteriori parole offensive, linguaggio volgare ed errori di ortografia legati a Hitler.
A febbraio, sono state scoperte ulteriori modifiche all'elenco, tra cui l'aggiunta di parole come "ISIS", il termine "groomer" conservatore e i nomi di uno sparatutto collegato a Sandy Hook.
L'elenco delle parole vietate riguarda specificamente i nomi degli account utente e va oltre l'inclusione di semplici parolacce o termini maleducati.
Si tratta di parole relative ad argomenti controversi che potrebbero non essere appropriati per i giochi destinati ai minori.
Sebbene non sia possibile elencare tutte le parole contenute nell'elenco, alcuni esempi rilevanti includono termini volgari, riferimenti a droghe, insulti sessuali e altre parole offensive.
Recentemente, sono state segnalate nuove modifiche, tra cui il blocco di una frase nazista in tutte le lingue anziché solo in alcune, l'aggiunta di frasi giapponesi sulla morte e il blocco della parola "lebbra" in olandese.
Fonte: twitter.com