Il modder Illusion ha da poco aggiornato la patch di Gravity Rush 2 a 60FPS per correggere il softlock che si è verificava durante l'utilizzo della patch su console PlayStation 4 e PlayStation 5.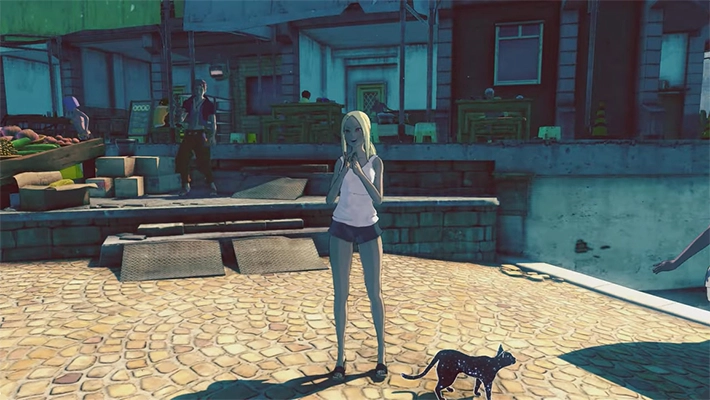 Per utilizzare questa patch sulla console PlayStation 4, è necessario effettuare un aggiornamento del database delle patch tramite GoldHEN Cheats Manager.
Updated Gravity Rush 2 60FPS Patch to hopefully fixes softlock that occurred when using the patch.
PS4 users: Update patch database in GoldHEN Cheats Manager
PS5 users: Use new build of libhijackerhttps://t.co/IPwzFInBvX

— illusion (@illusion0002) September 19, 2023
Per quanto riguarda invece la console PlayStation 5, è richiesto l'uso della nuova build di LibHijacker per poter beneficiare dell'aggiornamento.
Firmware supportati su console PlayStation 5
3.00.
3.10.
3.20.
4.00 (necessita verifica).
4.02 (necessita verifica).
4.03.
4.50.
4.51.
Configurazione rapida
Scaricare l'ultima versione in formato zip.
Estrarre tutti i file presenti nell'archivio in una cartella sul PC.
Scegliere il metodo preferito per sfruttare la PS5 (ad esempio, BDJB o webkit).
Installare Python 3 e aiofiles, che è una dipendenza richiesta, eseguendo il seguente comando: pip install aiofiles
Durante la fase di caricamento ELF, eseguire lo script send_elf.py specificando l'indirizzo IP della console PS5 come primo argomento. Ecco un esempio di comando: python ./send_elf.py 10.0.6.9
Se si desidera terminare il processo del daemon per semplificare lo sviluppo, è possibile utilizzare il file kill_daemon.py per interrompere il processo.
Successivamente, è possibile eseguire nuovamente send_elf.py per inviare la nuova build dell'eseguibile del daemon. Questo può essere fatto anche al di fuori del browser web o della finestra BDJ.
Puoi premere e nella schermata iniziale per attivare/disattivare lo stato di applicazione della patch.
Titoli supportati
PlayStation 4
Batman: Arkham Knight v1.15: 60 FPS.
Bloodborne v1.09: 60 FPS di Lance McDonald.

Note: Potreste incontrare softlock durante il filmato di Laurence (boss DLC opzionale). Disabilitare la patch per procedere.
Include anche:

Nessuna sfocatura di movimento.
Nessuna aberrazione cromatica.
Debug Camera di Lance McDonald.

Crash Team Racing v1.21: 60 FPS.
Driveclub v1.28: 60 FPS.
Gravity Rush 2 v1.11: 60 FPS.
The Order 1886: v1.02: 60 FPS.

Note: I softlock si verificheranno nei capitoli 6 e 9 durante gli eventi Quick Time. Disabilitare la patch per procedere.

The Last Guardian v1.03: 4K a 60FPS.
The Last of Us Remastered 60 FPS + Menu Debug (v1.11).
The Last of Us Parte 2 60 FPS + Menu Debug (v1.00 + v1.09).
Uncharted: Menu di debug della collection Nathan Drake (v1.00).
Uncharted 4: Fine di un ladro 60 FPS (v1.33).
Uncharted: L'eredità perduta 60 FPS (v1.09).
Just Cause 4 v1.32: 60 FPS.
Shadow of the Colossus: 1440p a 60FPS + menu Debug.
Silent Hills: PT a 60FPS.
Red Dead Redemption 2 v1.29: 60FPS.
Mafia Definitive Edition v1.04: 60 FPS + Salta film con logo.
PlayStation 5
Demon Souls v1.00: Sblocco a 60 FPS in modalità Cinematica.
Uncharted: Legacy of Thieves Collection v1.00: Menu di debug.
Problemi noti (specifici di questo fork)
A volte, il daemon si arresta in modo anomalo durante lo scorrimento dell'elenco dei giochi.
Il daemon potrebbe arrestarsi in modo anomalo quando si verifica un dereference nullptr nel thread della patch di gioco.
Il daemon può riapplicare la patch mentre il gioco è in esecuzione.
Download: LibHijacker v1.99 (fork Illusion)
Download: Source code LibHijacker v1.99 (fork Illusion)
Fonte: twitter.com