Il developer Lapy pubblica una primissima versione beta di Icon Mask, l'app per console PlayStation 4 jailbroken permette di modificare l'aspetto delle icone presenti sulla Dashboard.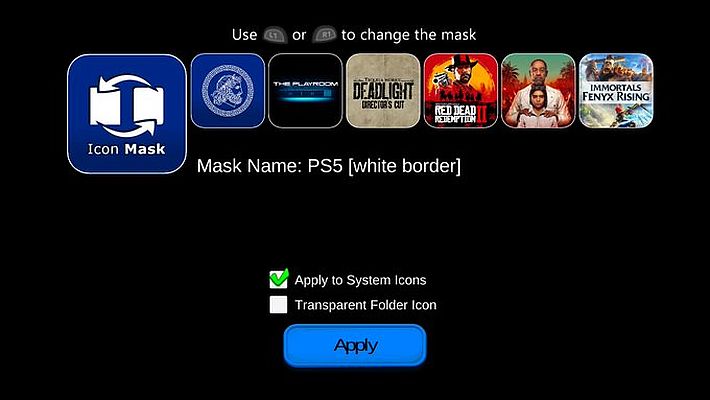 Se l'app non mostre l'opzione per cambiare anche le icone di sistema, è probabile che il programma non abbia ottenuto i permessi in lettura e scrittura.
Icon Mask (beta) 1.00

Change the appearance of your PS4 icons with a single click. More masks and better options will come soon.

This app would not be possible without the help of @DouglasSampai15 👍

Also thanks to @Wr0zen @Starkiller_1991https://t.co/U26NK2oga9 pic.twitter.com/0FimWmZWOl

— Lapy (@Lapy05575948) January 18, 2022
Questo succede a volte soprattutto con GoldHen, in tal caso provare a riavviare l'app o ad attivare l'opzione FTP in GoldHen. L'installazione di un nuovo tema potrebbe sovrascrivere le icone sostituite dall'app Icon Mask.
Download: Icon Mask v1.00 Beta
Fonte: twitter.com