Lo store online della Epic Games questa settimana ci regala PC Building Simulator. Costruisci il tuo impero, dalla semplice diagnosi e riparazione alle creazioni boutique su misura che farebbero invidia a qualsiasi appassionato.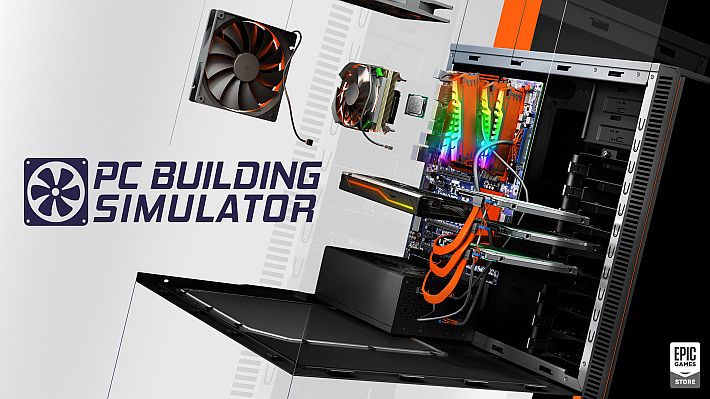 Con un mercato in continua espansione pieno di componenti del mondo reale, puoi finalmente smettere di sognare quel PC definitivo e uscire da lì, costruirlo e vedere come si confronta in 3DMark.
Build your very own computer repair enterprise as you learn to diagnose, fix & build PCs. With real-world licensed components and comprehensive hardware, bring your ultimate PC to life! 💻

Grab PC Building Simulator for FREE on the Epic Games Store! https://t.co/L09RPTOfxh pic.twitter.com/IgBCynE7lY

— Epic Games Store (@EpicGames) October 7, 2021
La modalità carriera in PC Building Simulator ti mette a capo della tua attività di costruzione e riparazione di PC. Dal tuo accogliente laboratorio, devi usare tutte le tue abilità tecniche per completare i vari lavori che ti vengono incontro.
I clienti ti forniranno una gamma di lavori da semplici aggiornamenti e riparazioni a build di sistema completo che devi completare mentre bilancia i tuoi libri per assicurarti di ottenere ancora un profitto.
Potrete scaricare gratuitamente PC Building Simulator da questo indirizzo, ma affrettatevi, avrete tempo solo fino al 14 ottobre, giorno in cui verrà sostituito dal bundle Epic Paladins e da Stubbs the Zombie in Rebel Without a Pulse.
Fonte: twitter.com
PC Building Simulator in regalo su Epic Games Store
ultima modifica:
2021-10-07T19:53:42+02:00
da