Il developer SKGleba ha sviluppato un nuovo hack conosciuto come broombroom per le unità prototipo della PlayStation Vita montanti firmware 1.03.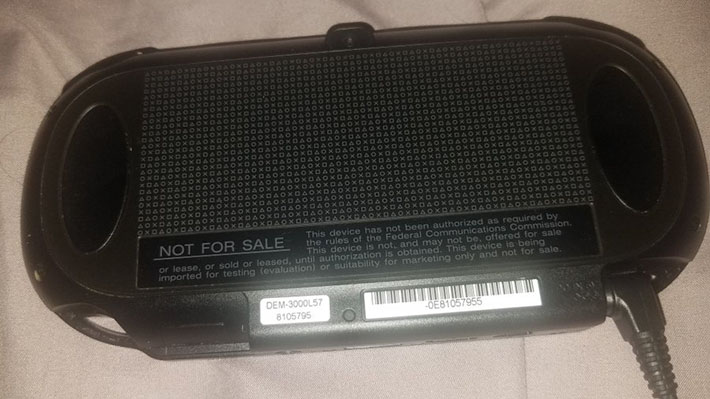 Questo hack garantisce l'esecuzione di codice a livello di "bootrom" sulla PSP2 sfruttando una vulnerabilità scoperta dal Team Molecule. Secondo il tweet, l'hack è stato utilizzato per scaricare il first_loader di un modello DEM-3000L e alcune chiavi.
broombroom – a Playstation Vita bootrom hack is now public @ https://t.co/DYWn85qadz
This hack has been used to dump a DEM-3000L's first_loader as well as some keys.
The vulnerability it exploits is only present on prototype units so I am sharing this code for archival purposes.

— SKGleba (@skgleba) September 29, 2021
Utilizzo
Compilare tutti i payload cmep e assicurarsi che gli array dei byte risultanti siano static const.
Compilare il codice principale, il risultato dovrebbe essere kexec.bin.
Eseguire kexec.bin in modalità THUMB con un exploit del kernel come questo.
Note
Per impostazione predefinita, broombroom si aspetta che arg sia un puntatore dello spazio utente a un 3.65 second_loader.enc decrittografato.

Utilizzato solo per comodità, non è necessario per l'hack stesso.

Il porting su un firmware diverso da 1.03 richiede modifiche di offset nel kernel e nei payload tz.
Crediti
'Proxima' per l'aiuto e la guida su Discord.
'Team Molecule' per gli exploit user, kernel, bootloader, trustzone, update_sm e bootrom, nonché mepsdk e sceutils.
'Zecoxao', 'LemonHaze', 'Princess Of Sleeping'.
Tutti i collaboratori henkaku wiki e vitasdk.
"Yasen" per aver fornito un kit di sviluppo prototipo di tipo B e molti elettroni.
Download: Source code broombroom
Fonte: twitter.com