Nintendo Switch Online si prepara ad accogliere i giochi per Nintendo 64 e Sega Mega Drive/Genesis attraverso un nuovo piano di abbonamento che prenderà il nome di Expansion Pack.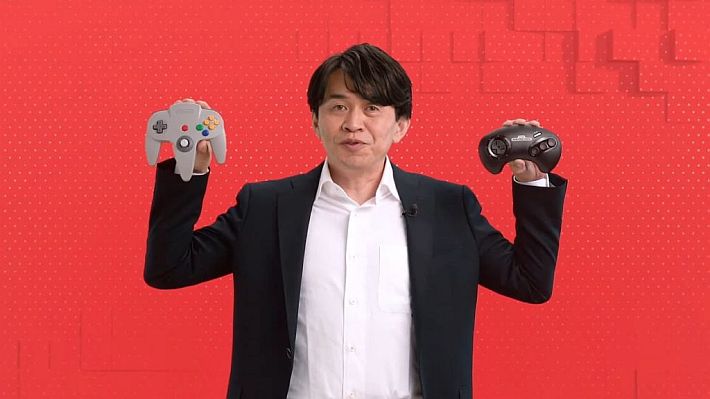 Ad accompagnare l'arrivo del nuovo piano di abbonamento per la fine di ottobre troviamo anche tre nuovi controller speciali per ciascun sistema e del tutto simili ai modelli rilasciati anni fa.
Il controller giapponese del Mega Drive avrà sei pulsanti, mentre la versione nordamericana ed europea presenterà solo 3 pulsanti (un modello simile a quella rilasciata originariamente insieme alla console).
L'elenco completo dei giochi al lancio sarà:
Nintendo 64
Super Mario 64
Mario Kart 64
Star Fox 64
Yoshi's Story
The Legend of Zelda: Ocarina of Time
Mario Tennis
Dr Mario 64
Sin & Punishment
WinBack
Mega Drive
Castlevania Bloodlines
Contra Hard Corps
Dr Robotnik's Mean Bean Machine
Ecco the Dolphin
Golden Axe
Gunstar Heroes
Musha
Phantasy Star IV
Ristar
Shining Force
Shinobi III
Sonic the Hedgehog 2
Streets of Rage 2
Strider
Nintendo ha confermato anche alcuni dei giochi per Nintendo 64 che verranno aggiunti dopo il lancio, tra cui:
Pokémon Snap
The Legend of Zelda: Majora's Mask
Kirby 64: The Crystal Shards
Mario Golf
Paper Mario
F-Zero X
Secondo una prima analisi, i giochi per Nintendo 64 che verranno aggiunti in Nintendo Switch Online potrebbero funzionare con lo standard 50Hz più lento nelle regioni PAL.
Fonte: videogameschronicle.com
Nintendo Switch Online introdurrà i giochi per Nintendo 64 e Mega Drive con un nuovo piano di abbonamento
ultima modifica:
2021-09-24T19:07:47+02:00
da