Il primo homebrew ad essere aggiornato per il firmware 7.5x della console PlayStation 4 è PS4 Xplorer del developer Lapy, il file manager ci permette di eseguire diverse operazioni come tagliare, copiare, incollare, rinominare, eliminare file e cartelle o esplorare la memoria della console.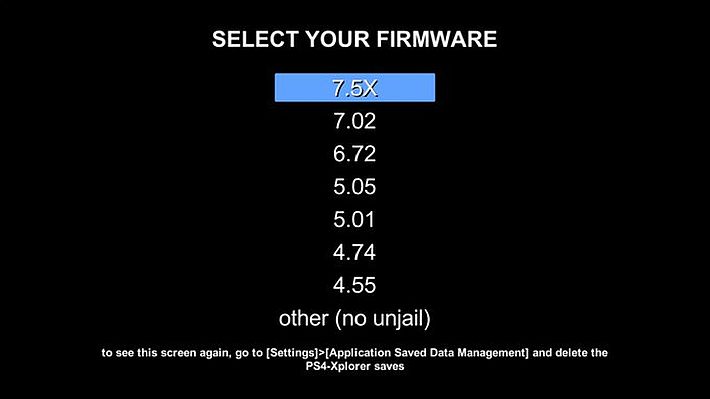 PS4 Xplorer supporta anche i temi .xtheme e gli avatar .xavatar. Per evitare di applicare un tema per errore, è necessario toccare due volte di seguito il pulsante

su di un file del tema per applicarlo.
PS4-Xplorer 1.29

– Support to 7.50, 7.51 and 7.55 FW.
– and significant reduction in PKG size.

* As promised, no more KP to those who forget to delete the savegame.

Thanks to @notzecoxao for update the unjail plugin and @Centrinouk for test.https://t.co/0SCfS5bzWT pic.twitter.com/EKNTjHYGRq

— Lapy (@Lapy05575948) March 15, 2021
Si raccomanda di prestare attenzione, questo strumento offre un accesso completo al sistema con privilegi di amministrazione (root). Non modificare o eliminare file di sistema, potreste danneggiare irrimediabilmente la console.
Caratteristiche
Supporto multi firmware (4.55, 4.75, 5.01, 5.05, 6.72, 7.02 e 7.5x).
Permette di visualizzare immagini (png, jpg, dds) e di leggere il contenuto di testi uniformi (txt, ini, bat).
Permette di riprodurre file audio (wav, ogg) in background, così da poterli riprodurre e continuare ad usare le altre funzioni del browser.
Permette di visualizzare le informazioni per i file .sfo e .pkg.
L'applicazione ad oggi è stata tradotta in diverse lingue.
Supporto per i temi .xtheme realizzati attraverso l'applicazione PS4-Xplorer Theme Maker.
Supporto per i file non protetti .zip, .rar e .tar (lettura ed estrazione, tranne file multipart). Nota: per i file .tar.xxx, è necessario rinominare il file e rimuovere la seconda estensione, lasciare solo il file .tar.
Collegamento server FTP con .
Supporto Avatar (file .xavatar dall'app Windows "PS4-Xplorer Theme Maker + Avatar Maker 1.5").
Supporto per la lettura dei file di testo.
Changelog
Supporto per firmware 7.50, firmware 7.51 e firmware 7.55.
Ridotte significativamente le dimensioni del file PKG.
Come promesso, non ci saranno più Kernel Panic per chi dimentica di cancellare il savegame.
Download: PS4 Xplorer v1.29
Download: Raccolta avatar e temi personalizzati
Fonte: twitter.com