Con l'arrivo dell'Estate inoltrata mamma Sony ha voluto rilasciare i suoi sconti estivi con la Summer Sale sul Playstation Network.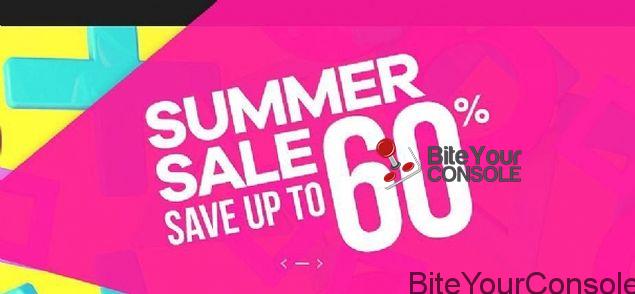 Il Summer Sale saranno attivi per quattro settimane, dove potremmo risparmiare fino al 60% su titoli per PS3, PS4 e PS Vita. Tra le tante offerte anche titoli Top come  FIFA 16, The Witcher 3: Wild Hunt, Just Cause 3, Far Cry Primal, The Heavy Rain™ & BEYOND: Two Souls™ Collection e molti molti altri titoli, anche se molti titoli saranno online solo in un tempo limite quindi per averli bisogna far presto (alcune offerte possono non riguardare il  nostro Paese).
Non ci resta che lasciarvi alla lista dei giochi oppure se non volete perdere tempo ecco il link del Summer Sale con tutte le offerte. Ora si che la nostra estate videoludica è ancora più calda.
Disponibili solo dal 27/07/2016 al 10/08/2016
FAR CRY 4 + FAR CRY PRIMAL BUNDLE
Disponibili solo dal 27/07/2016 al 17/08/2016
Disponibili dal 27/07/2016 al 24/08/2016
[Playstation Sale] I Summer Sale del Playstation Network
ultima modifica:
2016-07-28T11:34:23+02:00
da