Il developer tomtomdu80 ci aveva indicato la possibilità di installare il PSM Dev Assistant per Unity in diversi modi, e alcune delle quali sfruttando vulnerabilità non ancora rivelate nella scena.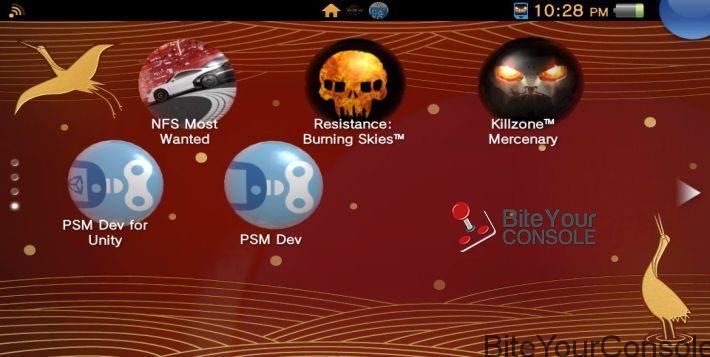 Certo la via più semplice sembrerebbe quella legata all'installazione del file PKG attraverso la voce Install Package Files.
There are different ways to install the PSM DEv Assistant for Unity on >3.20 firmwares. However, they require some unreleased vulns

— Major_Tom (@MajorTomSec) June 25, 2015
Guida
Per firmware 3.18 o meno.
Dovrete avere l'applicazione QCMA per poter installare i file PKG, seguite questo link.
Cliccate con il tasto destro del mouse su QCMA, entrate in Settings e Other, dunque selezionate "Offline mode", selezionate Manual in "CMA Protocol selection" e selezionate la vostra versione del firmware in "CMA Protocol version" (selezionate 3.10 per firmware 3.15 o 3.18).
Inserite i file PKG nel percorso indicato sotto QCMA in "settings/Folders/Packages" e aggiornate il database cliccando con il tasto destro su QCMA e "Refresh database".
Scaricate il pacchetto di installazione da questo link.
Aprite l'email che avete appena ricevuto ed avviate l'installazione del pacchetto.
Installate infine PSM Dev Assistant Unity.
Nota: Per firmware 3.15 o superiori installate l'aggiornamento del firmware.
Per firmware dal 3.30 al 3.51
Se vi trovate la PSM Dev Assistant Unity all'interno della lista download potreste cercare di installarlo attraverso il semplice trucco del Charles Proxy, anche se chi a diramato la guida non ha saputo indicarci se funzioni o meno.
In alternativa se si ha accesso ad un'altra Playstation Vita con Install Package Files, potreste scegliere di installarlo trasferendolo tramite CMA Backup.
Se non avete né il file né tanto meno un altra Playstation Vita dovrete pazientare un aggiornamento dell'hack Unity da parte dei due developer Yifan Lu e tomtomdu80.
Download: PKG PSM Dev Assistant Unity
Download: Patch PSM Dev Assistant Unity per firmware 3.15-3.18
Download: Patch PSM Dev Assistant Unity per firmware 3.30+