Notizia importantissima per quanto riguarda la scena PS Vita. Dopo i vari VHBL rilasciati da Wololo & co., direttamente dalla rete ci arriva una notizia che potrebbe portare ad una svolta significativa sulla scena PS Vita. Secondo le notizie riportate uno o più sviluppatori sarebbero riusciti ad ottenere un dump della memoria flash0 dell'emulatore PSP della PS Vita.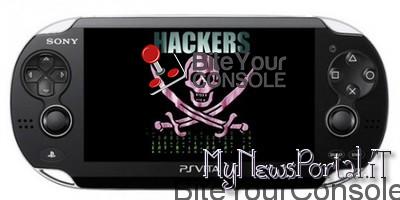 Questo cosa significa?
La scoperta potrebbe portare i vari developer della scena a scoprire e modificare il…
kernel della console, creando un Custom Firmware personalizzato, con la possibilità di eseguire homebrew, ma soprattutto backup di giochi.
Queste le parole di Wololo al riguardo:
An unknown Vita developer has shared an interesting link some hours ago, which contains a full dump of the flash0 of the vita psp emulator – Including the kermit modules and the psvita kernel keys! This dump can lead some professional Vita developers to kernel access, which will give us the ability to play nearly every homebrew. backup launcher could be possible aswell, but for these ones a high rank developer would be needed for programming it.
Nella parte finale si legge che per poter arrivare a questo servono persone capaci e volenterose che portino avanti tale progetto, altrimenti il tutto si perderà in un buco nero.
Per tutti coloro che volessero studiare il dump della memoria flash0 qui può trovare il download—>LINK
Questa notizia potrebbe rivelarsi un grande passo avanti verso i backup su PS Vita.
Stay Tuned!
(Visited 32 times, 1 visits today)