Nella giornata trascorsa è uscito questo nuovo strumento, ADTOOLS, che permette , tramite pc (windows 7 e vista), di eseguire molte procedure che fino ad oggi erano più complesse e necessitavano di molto tempo. ADTOOLS è stato sviluppato da un Team iraniano (AS-TEAM).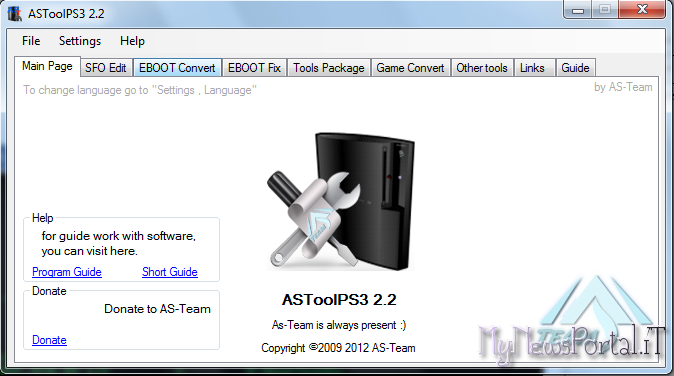 Andiamo a vedere a cosa ci può servire tale programma.
Convert ELF to EBOOT.BIN
convert EBOOT.BIN to ELF
Editing PARAM.SFO
PKG and the 3.41 and 3.55, and fixed manufacturing EBOOT.BIN
PKG file extraction
PKG files to the HDD and Disc Patch PSN
Internal and external hard drive formatted to FAT32 (for PS3)
Useful links about games and PS3
Convert all files to play a pkg (WSW procedure and PSN, and GDS)
Internal software for ps3
Construction of fixed EBOOT
Edit SFO
Burn Games in DVD or CD For play directly from PS3
Rip 3D Files Simple
Add 2DIRGame For Convert Game
In pratica è un programma tutto-fare, permette di trasformare ELF in EBOOT e viceversa, è possibile riscrivere file PARAM.SFO, legge-estrae PKG di firmware 3.42 e 3.55, dentro il programma è possibile trovare link utili a svariati giochi PS3, può masterizzare giochi sia su DVD che su CD.
Un programma veramente utile già allo stato attuale ma che può essere sicuramente migliorato introducendo altre caratteristiche, che con i prossimi aggiornamenti verranno introdotte.
Per tutti coloro che sono interessati possono scaricare il programma da questo link—->
QUI
Vi ricordiamo che il programma è compatibile con Windows 7 e Vista.
Have Fun!