L'annuncio arriva come un fulmine a ciel sereno in queste giornate di gran freddo, Megaupload insieme a Megavideo è stato oscurato dalla FBI, il sito è stato accusato di aver violato le normali norme anti-pirateria che oramai tutti conosciamo.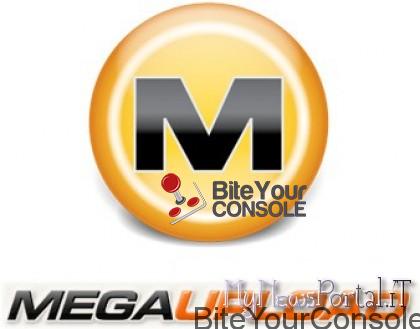 In rete si sta scatenando una vera e propria protesta contro questa scelta, in quanto il sito di condivisione di file era uno dei siti più conosciuti, e risulta fra le varie classifiche mondiali al 13′ posto dei siti più importanti nella rete.
L'accusa delle autorità americane è molto forte, in quanto imputano al sito la perdita di ben 500 milioni di dollari per lo scambio illegale di materiale protetto da copyright.
Naturalmente sono scattate anche le…
manette e quindi l'arresto del proprietario del sito, Kim Schmitz, che si trovava in Nuova Zelanda.
Queste le dichiarazioni della FBI:
 Federal prosecutors have shut down one of the world's largest file-sharing sites, Megaupload.com, and charged its founder and others with violating piracy laws.

The indictment accuses the company of costing copyright holders more than $500 million in lost revenue from pirated films and other content. The indictment was unsealed Thursday, one day after websites shut down in protest of two congressional proposals intended to thwart the online piracy of copyrighted movies and TV programs.

Megaupload.com has claimed it is diligent in responding to complaints about pirated material.

The indictment says at one point, Megaupload was the 13th most popular website in the world.
La storia di Megaupload la conosciamo un po' tutti, infatti prima o poi ci siamo passati tutti dal sito di file-hosting, noi di MynewsPortal non ci rendiamo ancora conto di quello che è accaduto, siamo scioccati e sconcertati da questa notizia, ricordiamo che il sito non conteneva solo materiale illegale ma molti utenti lo utilizzavano per scambiarsi file legali e liberi da copyright.
Ci sembra un provvedimento abbastanza esagerato e inadeguato che va a intaccare la libertà di condivisione di ognuno di noi.
Noi vogliamo ricordare Megaupload con un video che gli rende merito, sperando che un giorno possa tornare on-line.
E' come se fosse morto un nostro caro amico, ciao Megaupload.
httpv://youtu.be/o0Wvn-9BXVc
A questo punto resta da capire se tale sorte sarà riservata anche ad altri siti simili come Rapidsahre, Filesonic ed altri.
Senza dubbio, però, questo è un durissimo colpo per la condivisione e lo scambio di file in rete.