Dopo che pod2g ci ha mostrato l'iPad2 con Cydia istallato, BigBoss avverte tutti i possessori di iPhone 4S e iPad2 interessati ad usufruire del jailbreak untethered, di aggiornare il prima possibile ad iOS 5.0.1. Questo per il fatto che il nuovo iOS, che molto probabilmente arriverà a fine Gennaio, bloccherà l'exploit trovato dal Dream Team che è dietro al jailbreak dei nuovi processori.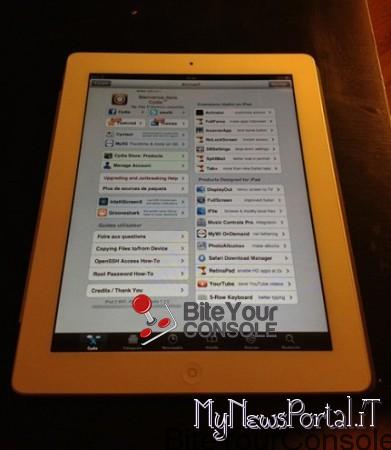 Ma andiamo a vedere le parole di BigBoss:
Apple is due to release 5.1 soon. When that happens, they will stop signing 5.0.1. This means you will only be able to restore to 5.1. 5.1 breaks the upcoming jailbreak. If you are currently a 4s owner or an ipad 2 owner, you will want to get your device to 5.0.1 ASAP. This way when the jailbreak is released, you will be able to use it. If you do not restore to 5.0.1 now, in a few days when 5.1 is out, you may never be able to get from 5.0 to 5.0.1 and only option will be to wait again.
Naturalmente tutto questo fa presagire che il jailbreak è veramente alle porte.
Quindi ribadiamo per tutti coloro in possesso di iPad2 e iPhone 4S, consigliamo di aggiornare all'ultimo iOS per poter usufruire dell'oramai imminente jailbreak untethered.
Have Fun!
Jailbreak untethered processori A5: anche BigBoss invita ad aggiornare a iOS 5.0.1
ultima modifica:
2012-01-18T20:59:26+01:00
da