Human Resource Machine arriva su console PlayStation Vita e PlayStation TV, il porting Android dell'omonimo puzzle game è stato realizzato dal developer Rinnegatamante.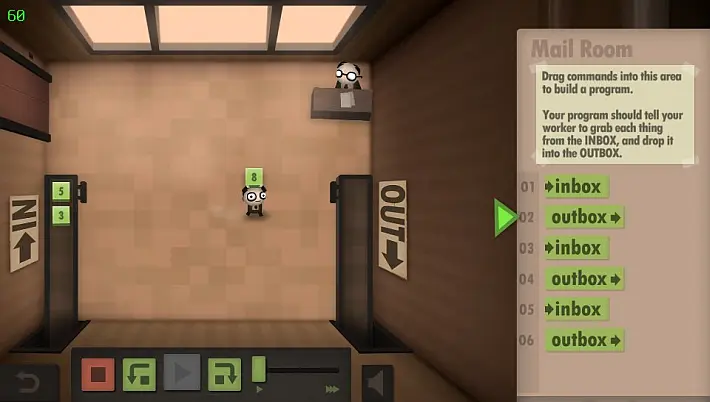 Human Resource Machine è un puzzle game per nerd. In ogni livello, il tuo capo ti assegnerà un compito. Automatizzalo programmando il tuo piccolo impiegato.
Human Resource Machine Vita v.1.1 by @Rinnegatamante can now be downloaded from VitaDB or VitaDB Downloader! More info is available here: https://t.co/3d4YnW1bR3 pic.twitter.com/dbpb2GPeLu

— VitaDB (@VitaDB1) March 15, 2023
Se avrai successo, sarai promosso al livello successivo per un altro anno di lavoro nell'immenso complesso di uffici. Dagli stessi creatori di World of Goo ed il team dietro a Little Inferno.
[stextbox id='info']Nota: Per l'installazione di Human Resource Machine è necessaria una copia legalmente acquisita della versione 1.0.5 del gioco poiché questa è l'ultima versione con una build ARMv7.[/stextbox]
Configurazione
Per installare correttamente il gioco, dovrai seguire esattamente questi passaggi:
*KERNEL
ux0:tai/kubridge.skprx
ux0:tai/fd_fix.skprx
[stextbox id='info']Nota: Non installare il plugin fd_fix.skprx se si sta già utilizzando il plugin repatch.[/stextbox]
Installazione
Opzionale: Installare PSVshell per overcloccare il dispositivo a 500 Mhz.
Installare libshacccg.suprx, se non lo hai già, seguendo questa guida.
Ottenere legalmente una copia di Human Resource Machine per Android sotto forma di un file .apk. Puoi ottenere tutti i file richiesti direttamente dal telefono o utilizzando un estrattore di apk che puoi trovare nel Play Store. L'apk può essere estratto con l'estrattore Zip che preferisci (es: WinZip, WinRar, ecc…) poiché l'apk è fondamentalmente un file zip. Puoi rinominare .apk in .zip per aprirli con l'estrattore zip predefinito.
Estrarre il file libHumanResourceMachine.so e libc++_shared.so dalla directory lib/armeabi-v7a in ux0:data/hrm.
Estrarre la cartella assets all'interno della directory ux0:data/hrm.
Scaricare l'archivio datafiles.zip ed estrarlo nella directory ux0:data.
Controlli
– Play.
– Ricomincia.
– Prossima mossa.
– Mossa precedente.
– Indietro.
– Disattiva/Attiva audio.
Changelog
Fatto in modo che il gioco non mostri più il tooltip della schermata di rotazione.
Download: Human Resource Machine Vita v1.1 (VPK)
Download: Human Resource Machine Vita v1.1 (ZIP)
Download: Source code Human Resource Machine Vita v1.1
Fonte: twitter.com