Arriva l'ultimo Giveaway su GoG che ci regala VirtuaVerse, l'avventura cyberpunk punta e clicca old-school impegnativa ambientata in un futuro non poi così distante e che narra storie di Technomancer, writers di graffiti in AVR e gruppi di hacker.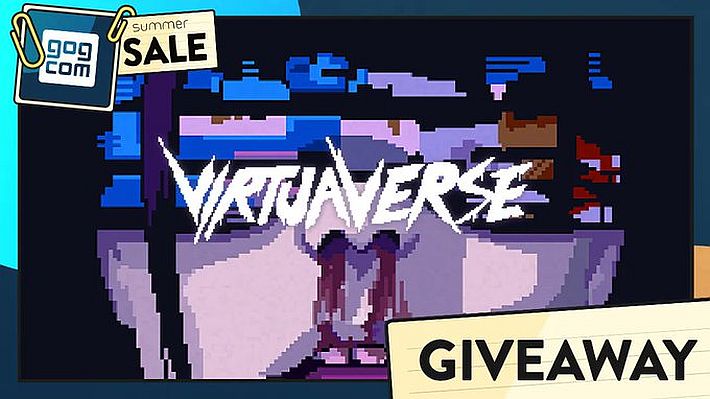 In un futuro non troppo lontano, un'Intelligenza Artificiale è prevalsa su tutte le altre IA e sui loro governi.
#cyberpunk ✖️ point & click

Disconnected from the system and living off the grid, set off on an adventure through hardware graveyards, epic cyberwars and VR debauchery.

It's time for the last #GOGSummerSale 72H GIVEAWAY 🎁
Grab now VirtuaVerse 🤩 👉 https://t.co/wNnCoQVqrB pic.twitter.com/iDGPslPCkN

— GOG.COM (@GOGcom) June 24, 2022
La società è migrata verso una realtà integrata permanente collegata a una singola rete neurale che ottimizza continuamente l'esperienza utente processando i loro dati personali.
Per riscattare VirtuaVerse non dovrete fare altro che visitare la homepage di GOG e cercare il banner del GiveAway. Una volta trovato, vi basterà fare clic sul pulsante verde che dice "Yes, and claim".
Fonte: twitter.com