Pubblicato un nuovo aggiornamento per Slender Man Returns, gioco ispirato al popolare titolo indie Slender: The Eight Pages, ma riprogettato per funzionare sul popolare motore di gioco Unity.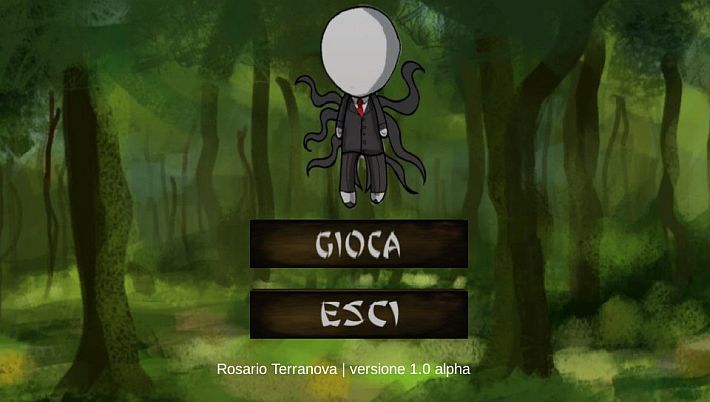 Un horror psicologico completamente in 3D, basato su di una leggenda metropolitana che parla di una creatura omicida chiamata Slender Man.
Slenderman Returns v.6 by BurAndBY can now be downloaded from VitaDB, VHBB or EasyVPK! More info is available here: https://t.co/SrLanyZiV3 pic.twitter.com/C2NvJbRTgD

— VitaDB (@VitaDB1) December 1, 2021
Per completare il gioco bisogna fuggire dalle grinfie di Slender Man cercando e raccogliendo 8 pagine disseminate all'interno di diverse case segnate sulla mappa. Raggiungi la casa per raccogliere la prima pagina. Slender Man proverà a darti la caccia, non avvicinarti a lui.
Info
Nome: Slenderman Returns
Piattaforma: Windows, Windows Phone, Linux, Android, Mac, iOS, PSVita
Motore di gioco: Unity 2017.4.2f2 (Unity 4)
Linguaggio di programmazione: C#
[stextbox id='info']Nota: Slender Man Returns è un progetto software per il corso di "Digital Game Development", C.d.L. in Informatica, Università di Catania. Il docente del corso è il Prof. Giovanni Gallo. Ideazione, progettazione e realizzazione di Rosario Terranova[/stextbox]
Changelog v6
Corretta la traduzione (grazie a Rinnegatamante per l'aiuto).
Lo script del menu è stato riscritto.
Changelog v5
Traduzione inglese completa.
Rielaborato HUD.
Carta geografica.
Corretto il problema con l'asse Y invertito sulla levetta destra (basta anche un po' di deriva, non sono sicuro che accada ancora).
Le pagine ora sono delineate, quindi sarebbe più facile trovarle.
Schermate di caricamento e caricatori di scene riscritti.
Changelog v4
Controlli nuovamente lucidati e corretti gli FPS.
Changelog v3
Controlli lucidati e corretta la LiveArea (eliminata la vecchia versione).
Download: Slender Man Returns v1.0 Alpha (PC Windows)
Download: Slender Man Returns v6 (Vita)
Download: Source code Slender Man Returns v6
Fonte: twitter.com