Disponibile un nuovo aggiornamento per CaptureSight, lo strumento per console Nintendo Switch modificate ci permette di visualizzare i dati dei giochi Pokémon durante il gioco.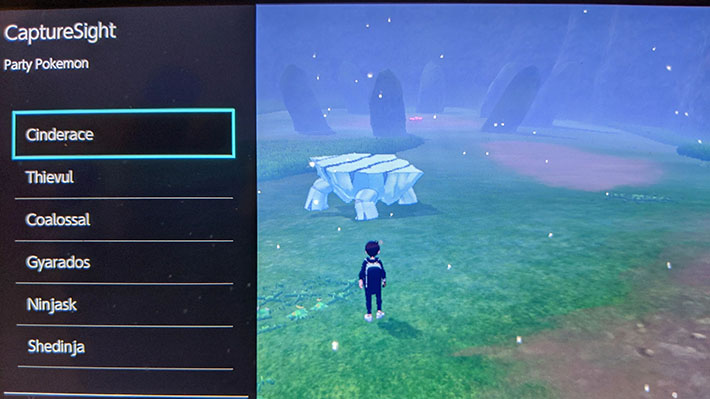 L'applicazione da questa versione si rende disponibile unicamente come overlay (menu Tesla). Permette di visualizzare tutte le tipologie di Pokémon, tutte le tane attive, cercare i seed, e quant'altro.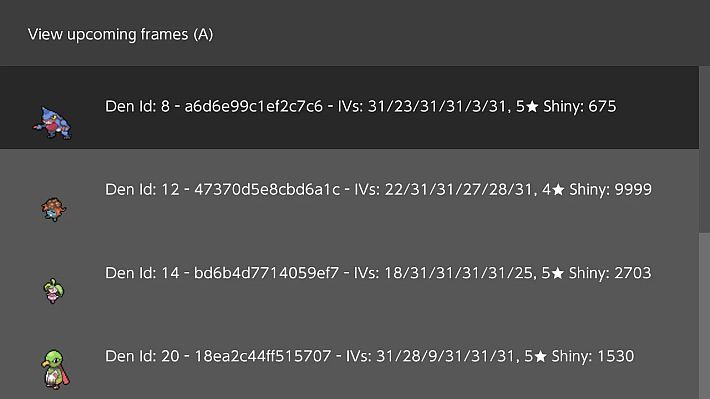 Caratteristiche
Visualizza specie di Pokemon, attacchi, IV, ecc.. per:

Wild Pokemon.
In-Trade Pokemon.
Raid Pokemon.
Party Pokemon.

Visualizza tutte le tane attive:

Numero di avanzamenti fino a trovare un Pokemon Shiny.
Specie di una tana.
Tipo lucende di una tana (stella o quadrato).

Poiché CaptureSight può mostrare il prossimo frame lucende, non sono necessari strumenti esterni per Raid RNG.
Trova il seed del raid che ha creato un Pokemon.

Unisciti a uno scambio o a un raid con una persona che non ha un firmware personalizzato e utilizza CaptureSight per ottenere il seed del raid.
Con le viste raid e commerciali, chiunque non abbia un firmware personalizzato deve solo conoscere qualcuno con firmware personalizzato per eseguire Raid RNG.
Guida overlay
Scaricare la versione più recente di CaptureSight-Overlay.zip.
Decomprimere l'archivio per recuperare il file CaptureSight.ovl.
Copiare il file CaptureSight.ovl all'interno della directory /switch/.overlays sulla scheda SD.
Eseguire Pokémon Sword o Pokémon Shield.
Premere la combinazione di tasti per aprire il menu Tesla ( + + al momento della stesura).
Aprire CaptureSight con Tesla.
Changelog
CaptureSight è stato (per lo più) riscritto in rust.
L'applet è stata rimossa e solo l'overlay verrà mantenuto in futuro.
Alcune visualizzazioni, come le visualizzazioni RNG, sono rimovibili e possono essere mantenute aperte mentre l'input viene inviato al gioco, è possibile collegare e scollegare i controlli da CaptureSight premendo il pulsante .
Sono state aggiunte nuove visualizzazioni in Spada e Scudo.

Main RNG.
Trainer TID/SID.

Aggiunto il supporto per Diamante lucente e Perla splendente.

Main RNG.
Random Group 0 and 1 RNGs.
Party, Wild, and Underground Pokemon.
Daycare.
Trainer TID/SID.

La visualizzazione dei Pokemon è stata aggiornata per mostrare TID/SID e facoltativamente nascondere EC/PID.
Verranno visualizzati utili messaggi di errore se si verifica un gioco non supportato, un aggiornamento non supportato o un problema con dmnt:cht durante il caricamento del gioco.
Download: CaptureSight v0.10.0 (overlay)
Download: Source code CaptureSight v0.10.0
Fonte: gbatemp.net
[Scena Switch] Rilasciato CaptureSight v0.10.0
ultima modifica:
2021-11-27T13:34:24+01:00
da