Il developer Rinnegatamante stringe una collaborazione con NZP Reboot Team realizzando una fedele riproduzione di Call of Duty Zombies per console PlayStation Vita.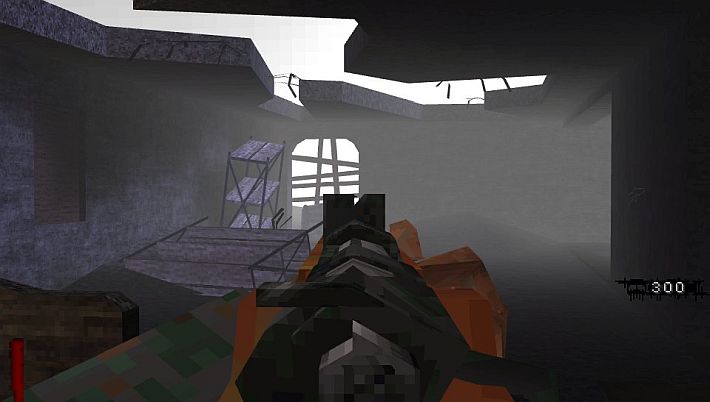 Il gioco alimentato da Quake e cofee si configura come un porting nativo di Nazi Zombies Portable Reboot, la continuazione dell'originale homebrew di Nazi Zombies Portable PSP basato sul porting di Quakespasm Switch.
Nazi Zombies Portable v.1.0 by @Rinnegatamante & NZP Reboot Team can now be downloaded from VitaDB, VHBB or EasyVPK! More info is available here: https://t.co/R4GZSrpLaC pic.twitter.com/RKvrfa8yDT

— VitaDB (@VitaDB1) November 19, 2021
In esecuzione dalla sorgente
Scaricare l'archivio da questo indirizzo.
Estrarre l'archivio.
Passare per la directory NZP-Reboot/source ed eseguire il programma fteqccgui.exe.
Cliccare sul pulsante "Compile" nell'angolo in basso a sinistra della finestra.
Spostare i rispettivi file di dati di gioco dalla directory principale in NX/PSP/Vita OPPURE lanciare l'eseguibile del PC.
Controlli
I controlli possono essere riassociati dal menu Settings > Controls, tuttavia i pulsanti predefiniti sono:
– Pausa.
– Interagisci con gli oggetti (compra armi, apri la scatola misteriosa, ripara le barricate).
– Cambia arma.
– Salta.
– Accovacciarsi.
– Correre.
– Accoltella.
– Utilizza Granata.
– Ricarica.
– Obiettivo.
– Spara.
Porting Nintendo Switch
Quando si avvia il porting su Nintendo Switch, è necessaria un'allocazione di memoria aggiuntiva. Aggiornare Atmosphere alla versione più recente e tenere premuto

su di un titolo installato. Quindi, selezionare Nazi Zombies Portable dall'homebrew menu.
Segnalazione di bug
I bug possono essere segnalati creando un problema all'interno di questa repository o unendoti al server Discord e pubblicando nel canale #bug-reports.
I bug dovranno essere formattati in questo modo:
Breve descrizione del problema.
Maggiori dettagli su problema, cause, ecc..
Video del bug in questione.
Download: Nazi Zombies Portable v1.0
Download: Source code Nazi Zombies Portable
Fonte: twitter.com