Il developer notzecoxao ha da poco condiviso una nuova build di Spine, l'emulatore della PS4 per Linux realizzato dal developer devofspine, oggi noto come Spinedev.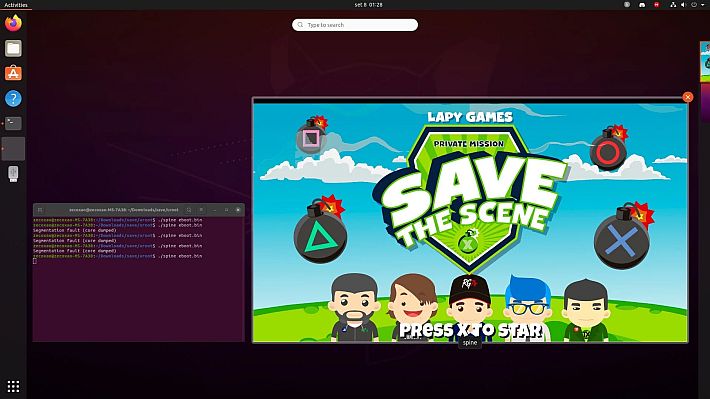 L'aggiornamento corregge un bug che impediva l'esecuzione dell'eseguibile se la directory /dev/shm era contrassegnata come no-exec. Attenzione perché l'archivio contiene il solo file spine.
new version of spine: https://t.co/8sLs74XRQ3
fixes a bug that wouldn't let the executable run if /dev/shm was marked as no-exec
made by spinedev of course

— Nagatoro (@notzecoxao) September 23, 2021
Per utilizzarlo bisogna andare a caricare tutte le dipendenze all'interno della cartella firmware, per farlo bisogna necessariamente passare per una console PlayStation 4 o PlayStation 4 Pro jailbroken, questo perché i dati del firmware dovranno essere chiaramente decrittografati.
L'emulatore Spine può essere eseguito solo su Linux, mentre per Ubuntu è necessario installare il pacchetto libsdl2-dev, il resto delle librerie è disponibile nella cartella lib.
Digitare il comando chmod a+x sia per i file contenuti all'interno della cartella lib che per l'eseguibile Spine, per far partire il gioco digitare invece il comando ./spine eboot.bin.
Controlli
Tasti freccia per spostarsi (dpad).
I tasti zxcvb ecc.. dovrebbero essere per triangolo, quadrato, cerchio, croce, opzioni, ecc…
Undertale (gioco di ruolo indie) funziona davvero bene così come anche lo sparatutto We are Doomed, altri nel gioco potrebbero riscontrare alcuni problemi grafici e artefatti.
Download: Spine-20210901
Download: Spine [aggiornamento, solo eseguibile]
Fonte: twitter.com