Lo store online della Epic Games questa settimana ci regala Speed Brawl, un frenetico gioco di combattimento 2D, e Tharsis, un gioco strategico a turni ambientato nello spazio.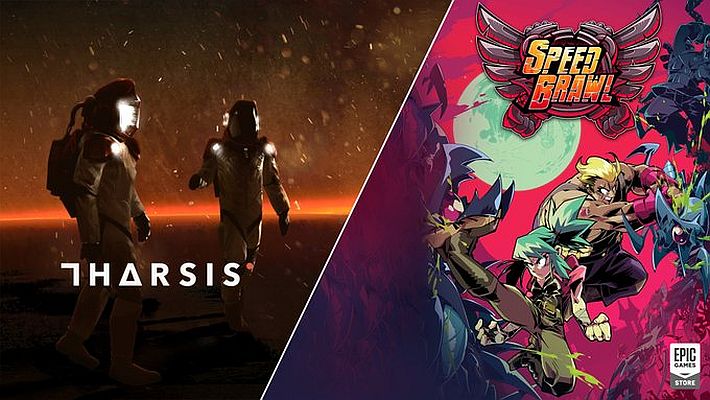 Mantieni il tuo slancio, costruisci le tue combo e scatena potenti mosse speciali in Speed Brawl. Trova il tuo stile di combattimento e assembla la migliore squadra di attaccabrighe mai vista.
Want to be in control of humanity's first mission to Mars?

What about participating in an elite sport where only the bravest, fastest and the most worthy warriors could wage a petty war?🧐

Tharsis + Speed Brawl are now FREE on the Epic Games Store! https://t.co/L09RPTOfxh pic.twitter.com/7upzrrJeK8

— Epic Games Store (@EpicGames) September 16, 2021
Tharsis è invece un gioco di strategia spaziale a turni. Con i dadi, e cannibalismo. Ti mette al controllo della prima missione dell'umanità su Marte, proprio mentre viene colpita da una tempesta di micrometeoroidi.
Dovrai guidare il tuo equipaggio attraverso disastri, scarsità di cibo e la natura spietata dello spazio, il tutto mantenendo la tua sanità mentale tra segnali criptici e avvertimenti da Marte. Purtroppo entrambi i giochi offerti questa settimana non sono stati tradotti in Italiano.
Potrete scaricare gratuitamente entrambi i giochi da questo indirizzo, ma affrettatevi, avrete tempo solo fino al 23 settembre, giorno in cui verrà sostituito da The Escapists.
Fonte: twitter.com
Speed Brawl e Tharsis gratuito su Epic Games Store
ultima modifica:
2021-09-16T20:34:58+02:00
da