Lo store online della Epic Games questa settimana ci regala Horizon Chase Turbo e Sonic Mania, l'avvincente gioco di corse Arcade in stile anni '90 accompagna il porcospino blu.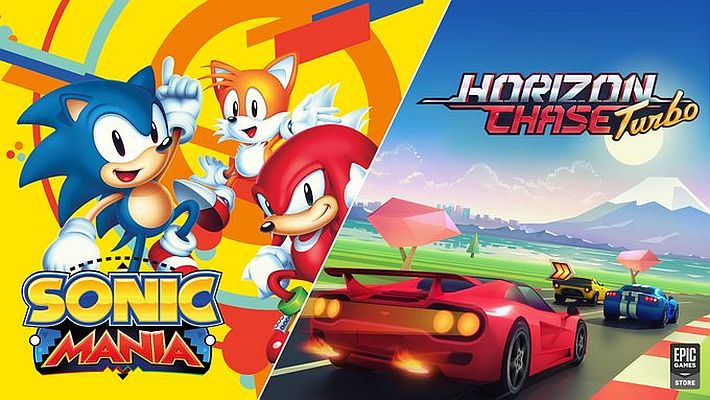 Horizon Chase Turbo riporta il contesto grafico della generazione a 16 bit e crea uno stile che si ispira al passato senza rinunciare alla sua contemporaneità. L'apparente poligono e l'estetica del colore secondario accentuano la bellezza visiva del gioco, creando un'atmosfera unica e armonica.
We're feeling ✨retro✨ this week.

Sonic Mania + Horizon Chase Turbo are both FREE this week on the Epic Games Store!https://t.co/L09RPTwEFJ pic.twitter.com/0qWyPr4Ekm

— Epic Games Store (@EpicGames) June 24, 2021
Il riccio blu è tornato di moda nel 2017 con Sonic Mania, titolo che reinterpreta in modo straordinario le origini a scorrimento laterale in 2D dell'icona Sega e realizzato appositamente per fare felici gli appassionati di Sonic.
La storia è nota: Sonic, Tails e Knuckles affrontano il loro nemico storico, Dr Eggman, in un mix di zone inedite e rivisitazioni dei luoghi classici.
Preparati a vivere emozioni platform sfrecciando da sinistra a destra e a trovare una miriade di oggetti da collezionare, aree nascoste e modalità multigiocatore competitive e cooperative per due giocatori.
Potrete riscattare e scaricare gratuitamente entrambi i titoli da questo indirizzo, dal prossimo giovedì i giochi verranno sostituiti da The Spectrum Retreat.
Fonte: twitter.com