Il developer Balázs Triszka (alias balika011) ha pubblicato un aggiornamento di Despertar del Cementerio, il tool sviluppato originariamente dal developer Dark Alex ci permette di downgradare e sbrikkare diversi modelli di PSP Fat e PSP Slim & Lite.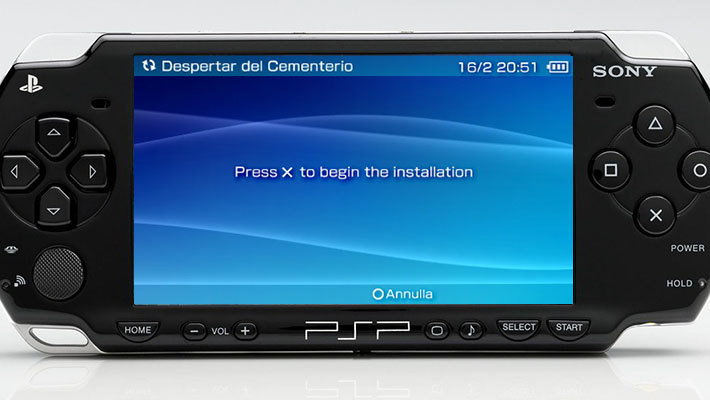 Il tool in questa versione supporta tutti i modelli PSP-100x, PSP-200x e la prima generazione (03g) della PSP-300x. Per utilizzarlo basta estrarre la cartella TM dall'archivio .zip all'interno della Memory Stick, ed iniettarvi il file msipl.bin.
Despertar del Cementerio 9.00 is now released for PSP-1000, PSP-2000 and PSP-3000 03g. Time to repair those bricked PSPs! https://t.co/NjZXzTdL1O

— Balázs Triszka (@balika011) May 1, 2021
Per effettuare l'iniezione è possibile fare uso di un qualsiasi programma, di seguito quelli attualmente testati e funzionanti:
Per avviarlo dalla Memory Stick è necessario avviare la PSP in modalità di servizio. Puoi ottenerlo:
Utilizzando una "batteria Pandora" su PSP-100x e PSP-200x.
Utilizzando BaryonSTM su PSP-100x, PSP-200x e 03g PSP-300x.
Utilizzando Baryon Sweeper su PSP-100x, PSP-200x e 03g PSP-300x.
Download: Despertar del Cementerio v9.00
Download: Source code Despertar del Cementerio v9.00
Fonte: twitter.com
[Scena PSP] Rilasciato Despertar del Cementerio v9.00
ultima modifica:
2021-05-01T20:03:55+02:00
da