Lo store online della Epic Games questa settimana ci regala un nuovo e frenetico dungeon crawler hack & slash con visuale dall'alto, dal titolo Creature in the Well.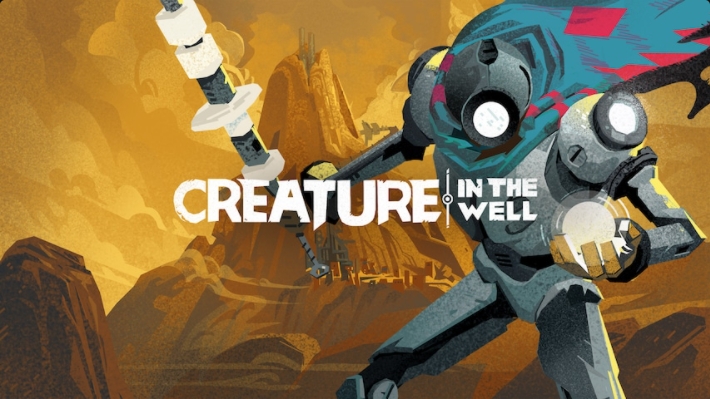 Creature in the Well trae ispirazione dal più classico gioco dei flipper. Nei panni dell'ultima unità BOT-C dovrai avventurarti nelle profondità di una montagna per riattivare un'antica struttura, dimora di una disperata creatura.
Creature in the Well is a top-down, pinball-inspired, hack-and-slash dungeon crawler, available on the Epic Games Store for FREE until April 1!

🔗 https://t.co/qnT0AJHnEJ pic.twitter.com/z4m4xpgfno

— Epic Games Store (@EpicGames) March 25, 2021
Scopri e migliora il potente equipaggiamento per liberare la città di Mirage dalla letale tempesta di sabbia che l'affligge.
Flipper armato di spada: carica e rilascia sfere d'energia, facendole rimbalzare per riattivare i macchinari dormienti e fermare la tempesta.
Sconfiggi la creatura: supera le sfide della creatura e affrontala in complesse battaglie.
Dungeon crawler: esplora le viscere della montagna sbloccando otto dungeon, ognuno ricco di segreti da scoprire ed elementi unici con cui interagire.
Oltre 20 oggetti unici: personalizza il tuo stile con armi migliorabili e vestiti che influenzano il tuo modo di giocare.
Potrete scaricare gratuitamente Creature in the Well da questo indirizzo, ma affrettatevi, avrete tempo solo fino al primo aprile, giorno in cui verrà sostituito da Tales of the Neon Sea.
Fonte: epicgames.com