Il developer Nazky ha da poco pubblicato una nuova app per dispositivi Android. Playstation Exploit Host si dimostra simile all'app Android PS4 Exploit Host.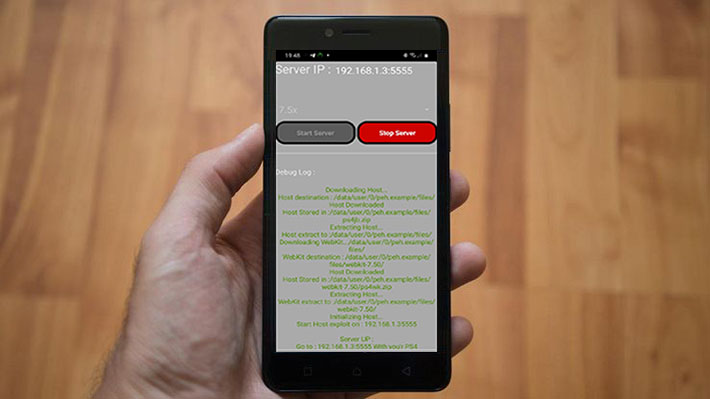 L'app, attualmente in versione beta, si rende compatibile solo con il firmware 7.5x della console PlayStation 4, una volta installato sul dispositivo Android, eseguitelo e cliccate sul pulsante Start Server.
OK SO i finish the beta version of my app i drop it here for people who want to test it

(for a little tuto read the next tweet)

Link : https://t.co/Qi8Gdgog9E

— Nazky (@NazkyYT) March 18, 2021
Il Server IP mostrerà l'indirizzo IP che dovrà essere digitato interamente sul browser web della console PlayStation 4 (ad esempio http://192.168.1.3:5555), l'app reindirizza semplicemente l'exploit di Sleirsgoevy.
Download: Playstation Exploit Host
Fonte: twitter.com