Disponibile un primo aggiornamento di Super Mario War su console portatile PlayStation Vita e PlayStation TV, il videogioco è stato sviluppato originariamente da Florian Hufsky nel dicembre del 2006 per PC Windows e Mac OS.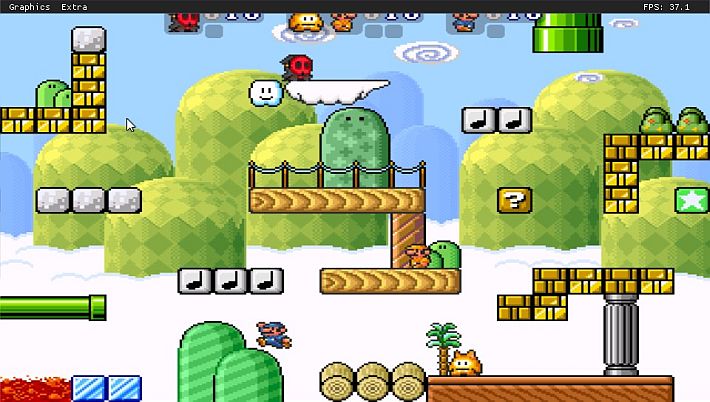 A differenza del titolo originale, questo porting presenta la sola modalità multiplayer, l'obiettivo del gioco è quello di calpestare quanti più Marios possibili per vincere la partita. Supporta anche il multiplayer fino a 4 giocatori su PlayStation TV.
SuperMarioWar v.1.1 availablee for download with added post processing effects support! Full changelog and info here: https://t.co/pNyOn2Bwj3 https://t.co/Bcs57h5Jc7

— Rinnegatamante (@Rinnegatamante) December 3, 2020
Controlli
 e  – Muovi il personaggio.
 – Salta.
 – Esegui/Utilizza proiettili
 – Usa oggetti.
Changelog
Aggiornato all'ultimo utilizzo di vitasdk e GCC10.
Aggiornato all'ultimo commit vitaGL.
Corretto un bug che causava a vFlux di disegnare rifiuti sullo schermo.
Aggiunto supporto per effetti di post-elaborazione (FXAA, Greyscale, Sepia Tone, Negative).
Aggiunta l'opzione V-Sync.
Codice ottimizzato per operazioni matematiche e vettoriali più veloci.
Download: Super Mario War v1.1
Download: Source code Super Mario War
Fonte: psx-place.com
[Scena PS Vita] Rilasciato Super Mario War v1.1
ultima modifica:
2020-12-04T10:15:24+01:00
da