Wild Gunman Remake è un clone del classico gioco NES/Famicom di Wild Gunman sviluppato dal developer Lapy per PlayStation 4, PlayStation Vita e PC Windows.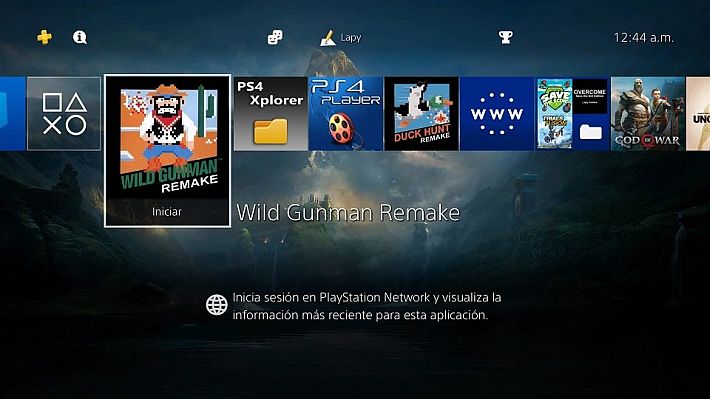 Imbraccia il controller su console PlayStation 4 e spara contro i pistoleri del Far West, per fare questo, tieni in basso il controller e con il mirino fuori dallo schermo, aspetta che gli occhi del pistolero avversario si illuminino e poi solleva il controller sparando al pistolero.
Wild Gunman Remake – 35th Anniversary (another one 😊)

GAME A Only (B & C coming soon)

PS4https://t.co/rEmOV6lgsN
PSVitahttps://t.co/x5uE36J2De
Windowshttps://t.co/E8ljrz4jnY

Note: "Holster your gun to start" means to lower the sight until it can not be seen on the screen pic.twitter.com/9BOkX082bO

— Lapy (@Lapy05575948) June 12, 2019
Se sarai abbastanza veloce, i pistoleri verranno colpiti e cadranno a terra, in caso contrario saranno loro a colpirti. Wild Gunman Remake attualmente presenta una sola modalità di gioco. Le due modalità mancanti verranno introdotti in un prossimo aggiornamento.
Su console PlayStation Vita il mirino viene controllato attraverso il DPAD del controller DualShock 3 o DualShock 4, mentre su PC il mirino può essere controllato attraverso il mouse.
[stextbox id='info']Nota: Il messaggio "Holster your gun to start" che appare sullo schermo significa abbassare il mirino fino a quando non può essere visto sullo schermo.[/stextbox]
Download: Wild Gunman Remake – 35th Anniversary [PS4]
Download: Wild Gunman Remake – 35th Anniversary [PS Vita]
Download: Wild Gunman Remake – 35th Anniversary [PC Windows]
Fonte: twitter.com