Il PlayStation blog annuncia 11 giorni di strepitose promozioni in vista della Days of Play che si terranno dal 7 al 17 giugno.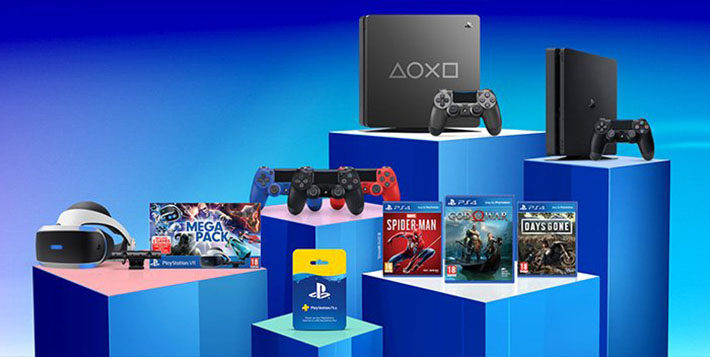 Oltre al modello di PlayStation 4 Slim Jet Black in edizione limitata Days of Play, quest'anno ci vengono offerti anche lo Starter pack e il Mega pack del PlayStation VR a prezzi vantaggiosi, controller wireless DUALSHOCK 4 e DUALSHOCK 4 in edizione limitata e una vasta selezione di titoli.
Le altre fantastiche offerte nel corso degli 11 giorni includeranno:
Sconti su PlayStation 4 Jet Black dal design più sottile, presto in arrivo nuovi dettagli.
Confezioni PlayStation VR:

PS VR Starter Pack a €199,99.
PS VR Mega Pack a €229,99.

Controller wireless DUALSHOCK 4 e DUALSHOCK 4 in edizione limitata a €39,99.
Cuffie Gold a €59,99 e cuffie Platinum a €149,99.
• Una vasta selezione di giochi tra cui:

Days Gone a €49,99.
God of War a €29,99.
Marvel's Spider-Man a €29,99.

Giochi PlayStation Hits: titoli selezionati a €14,99.
Inoltre, lo Store PlayStation offrirà fantastici sconti su titoli di successo, sconti su PlayStation Plus e PlayStation Now a partire dal 7 giugno.
Fonte: blog.it.playstation.com
Days of Play: 11 giorni di sconti incredibili e una nuova PlayStation 4 in edizione limitata
ultima modifica:
2019-05-29T17:50:50+02:00
da