Phantasy Star Classics entra a far parte dei titoli Sega Forever, tre capitoli della serie che potranno essere giocati gratuitamente sui dispositivi iOS e Android.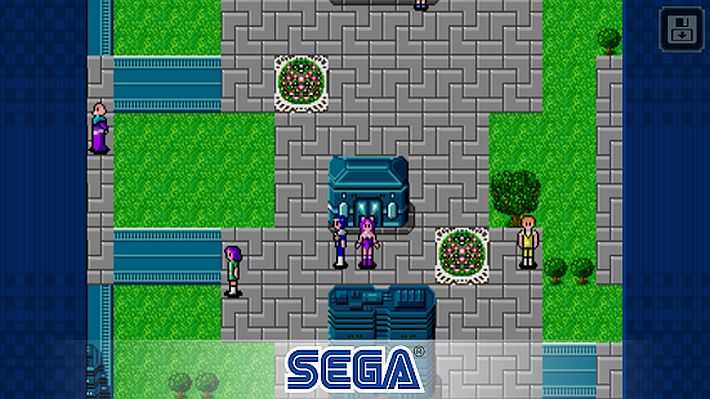 Avventurati audacemente in terre selvagge incustodite armate di magia mentre ti prepari ad affrontare prigioni inquietanti, alluvioni catastrofiche e pianeti che esplodono!
What's your Phantasy? Whether it's Phantasy Star II, III, or IV, your collection just got an upgrade! Download free on iOS & Android now!

🌟iOS (US & Canada): https://t.co/qaCZ8z3knb
🌟iOS (Rest of World): https://t.co/i2ZgXAqY0U
🌟Android (Worldwide): https://t.co/Y5uios8MdF pic.twitter.com/pbYYKBa9FM

— SEGA Forever (@SEGAForever) February 21, 2019
Combatti con spade, coltelli, archi e persino il tuo ingegno. Vivi e muori per loro. Hai quello che serve per sconfiggere personaggi come Head Rot, Pug Hit e Slugmess per riportare la pace all'Algol Star System?
Phantasy Star II
Mota, un tempo pacifico paradiso tropicale e il gioiello splendente dell'Algol Star System, sta affrontando una terribile oppressione per mano di un male sconosciuto. Pianifica il trotto con gli amici, risolvi un indovinello contorto e preparati a morire!
Phantasy Star III: Generations of Doom
È passato un millennio da quando le orde di Laya hanno combattuto contro gli eserciti cyborg di Orakio. L'uomo civilizzato era quasi distrutto … e le Forze Oscure rimangono ancora. Imbarcati in un viaggio così vasto, che attraversa la vita di tre generazioni! "
Phantasy Star IV
Questa è la magia esplosiva e il mostro che contiene il finale dell'incredibile saga di Phantasy Star. Un'antica e orribile Dark Force insegue l'Algol Star System. giovane cacciatore, sono destinati a diventare il più grande guerriero di Motavia, colpendo il colpo mortale che distrugge il male per sempre!
Caratteristiche gioco mobile
GIOCA GRATIS con il supporto pubblicitario o senza pubblicità tramite acquisto in-app.
SALVA I TUOI GIOCHI – salva i tuoi progressi in qualsiasi momento il gioco.
HAPTIC SUPPORT – entra in gioco con le pressioni dei pulsanti reattivi.
SUPPORTO CONTROLLER – Controller compatibili HID.

US & Canada

Resto del mondo

Fonte: twitter.com
Phantasy Star Classics ora disponibile gratuitamente sui dispositivi iOS e Android
ultima modifica:
2019-02-22T19:00:32+01:00
da