Il developer rsn8887 ha riportato diverse modifiche nel frontend retroArch della console portatile PlayStation Vita e su PlayStation TV.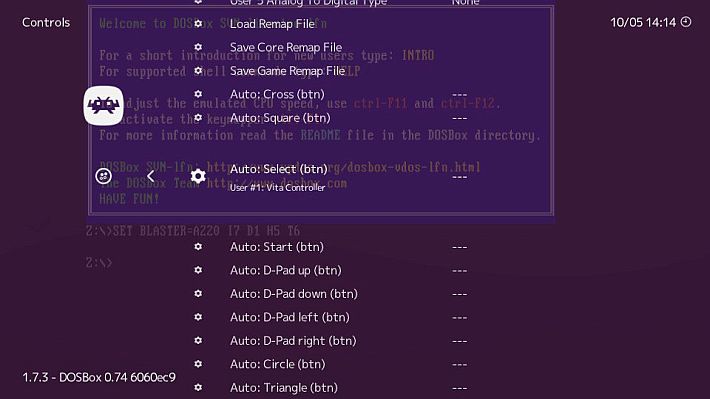 Questo nuovo aggiornamento, disponibile al momento come Nightly build, introduce delle etichette per semplificare la rimappatura del controller, corregge un crash all'interno del core DOSBox e abilita il supporto per 4 giocatori sul core C64 (solo per PlayStation TV).
My recent improvements to Retroarch Vita: added proper button labels to simplify controller remapping, fix crash in Dosbox core, enabled 4-player adapters in C64 core (useful on VitaTV). Grab the latest nightly build here: https://t.co/hUb5ly7faC pic.twitter.com/ESULdR0GUO

— rsn8887 (@rsn8887) May 10, 2018
Potrete scaricare le più recenti Nightly build di retroArch Vita da questo indirizzo.