Il developer Jonathan Holmes (aka crait) partecipa al contest KyûHEN con un nuovo e originalissimo titolo a tema pirata. Naviga attraverso isole generate proceduralmente, raccogli merci e consegnali ad altri porti.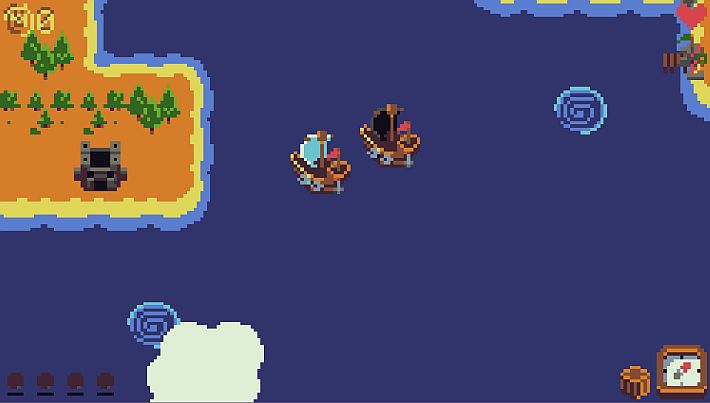 Oltre ai vortici, ci saranno anche flotte di pirati che ti attaccheranno, puoi cercare di evitarli o sparagli con i cannoni pur di sopravvivere il più a lungo possibile.
Hey! Treasure Chasers is finally released for PS Vita! It was a lot of fun working on this entry for the @KyuHENcontest homebrew contest with @apoonto and @stevenwahlmusic . You can download it from my website (https://t.co/bGezYF3gPU) or the VitaDB. #VitaIsland #IndieDev pic.twitter.com/kgMH7dIdL8

— Jonathan Holmes (crait) 🐔 (@crait) June 5, 2021
La grande musica è stata creata da Steven Wahl e la bellissima pixel art è stata realizzata da @apoonto.
Download: Treasure Chasers v1.0
Fonte: twitter.com
[Scena PS Vita] Rilasciato Treasure Chasers v1.0
ultima modifica:
2021-06-06T00:22:42+02:00
da