Mancava solo l'ufficialità, ed eccola, Activision ha annunciato ufficialmente la trilogia di Spyro the Dragon, dal titolo Spyro Reignited Trilogy, in arrivo il 21 settembre su PlayStation 4 e Xbox One.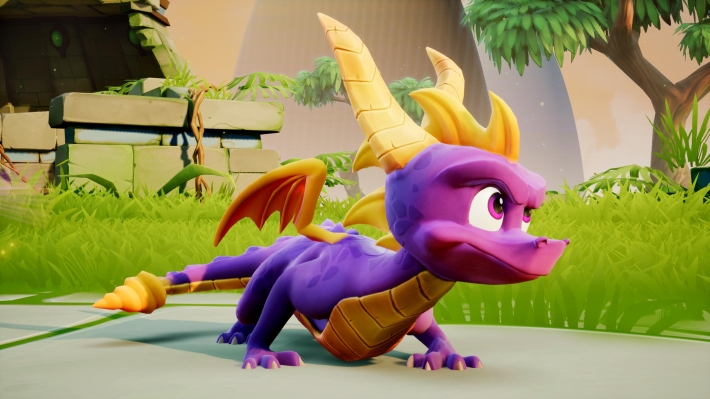 La trilogia comprenderà i tre capitoli rimasterizzati di Spyro the Dragon, Spyro 2: Ripto's Rage!, e Spyro: Year of the Dragon sviluppati interamente da Toys for Bob.
La collezione include anche "sequenze di ricompense migliorate", ma soprattutto, i controlli che sono stati aggiornati insieme alla revisione grafica.
Tutti e tre i giochi supportano il movimento analogico dello stick, una fotocamera "liscia" e altre caratteristiche moderne. Anche la cinematica è stata ricreata. Nel complesso, ci saranno oltre 100 livelli da giocare nella trilogia.
Inoltre pare che le voci all'interno del gioco siano state ri-registrate sempre dall'attore Thomas James (in arte Tom Kenny) che ha ripreso il ruolo lasciato nel 2002.
Per quanto riguarda invece la musica, la trilogia di Spyro Reignited "reimmaginerà" la colonna sonora originale di Stewart Copeland.
Se si possiede una copia di Crash Bandicoot N. Sane Trilogy, dal 9 aprile, potrete eseguire il trailer di Spyro Reignited Trilogy nella schermata del titolo Crash Bandicoot 3: Warped, per farlo dovrete inserire semplicemente la sequenza







 nella schermata del titolo.
Activision annuncia ufficialmente Spyro Reignited Trilogy
ultima modifica:
2018-04-05T18:26:53+02:00
da