The Red Solstice, il successore spirituale di NOTD (Night of the Dead), uno sparatutto fantascientifico a squadre.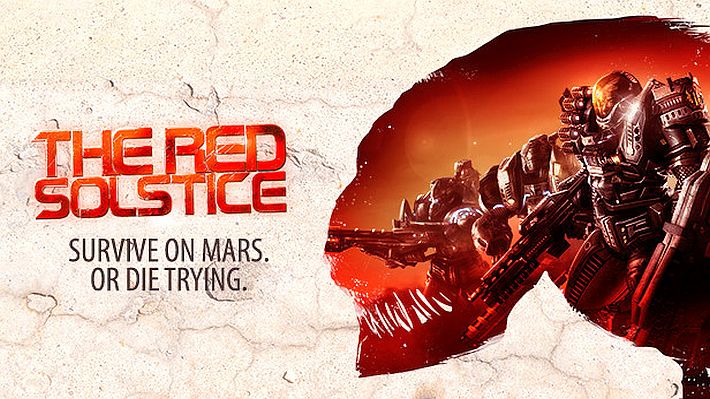 The Red Solstice è un gioco di sopravvivenza cooperativa a 8 giocatori, ambientato in un futuro molto lontano su Marte. Unisciti al combattimento e guida la tua squadra mentre navighi liberamente su enormi mappe, completando obiettivi e affrontando eventi casuali.
L'obiettivo è strategizzare, sopravvivere e conquistare con ogni mezzo necessario. Diventa più forte ogni volta. Sali di livello per sbloccare nuove armi e abilità. Prova a sopravvivere alla tempesta.
La campagna in Single player in The Red Solstice è una storia che si verifica prima della parte multiplayer del gioco. Stai conducendo le unità Black Light e Night Fighter per indagare sugli eventi nella colonia di Tharsis.
Caratteristiche chiave
Prendi il comando: Impartisci i comandi e imposta i waypoint e gli obiettivi per i tuoi amici mentre superi in astuzia e supera i domicili abbandonati di Tharsis.
Gioca insieme, con il supporto per la modalità cooperativa a 8 giocatori, gioca come una delle 8 classi distinte e personalizzabili, ognuna con abilità e caratteristiche uniche.
Lavori dispari: Affronta un assalto di eventi generati casualmente con solo un'ora per lasciare il segno. Dalla difesa della zona per fornire il recupero, non sei mai a corto di nemici da uccidere e obiettivi da completare.
Guadagna e impara: Uccidi per guadagnare punti esperienza e sblocca nuove abilità e classi. Guarisci gli alleati, schiera le torrette, lancia granate, imposta trappole e molto altro ancora.
Giocatore singolo tattico: gioca da solo e guida una squadra attraverso una soddisfacente campagna per giocatore singolo, e guida la tua squadra attraverso una vasta gamma di livelli usando la modalità tattica del Solstizio Rosso, che ti consente di impartire comandi rallentando l'azione.
Game NOT Over, Man: Killing non è facile. Riportare indietro orribili orrori marziani in più modalità, mappe e difficoltà e diventare più forte ogni volta. Anche se perisci.
Puoi scaricare il gioco completo su Steam cliccando su questo link.