Square Enix e Crystal Dynamics confermano il lancio di Rise of the Tomb Raider su Playstation 4 per il giorno 11 ottobre, il titolo uscito in esclusiva temporanea su Xbox One e Xbox 360 a novembre 2015 (a gennaio 2016 su PC) supporterà il visore Playstation VR.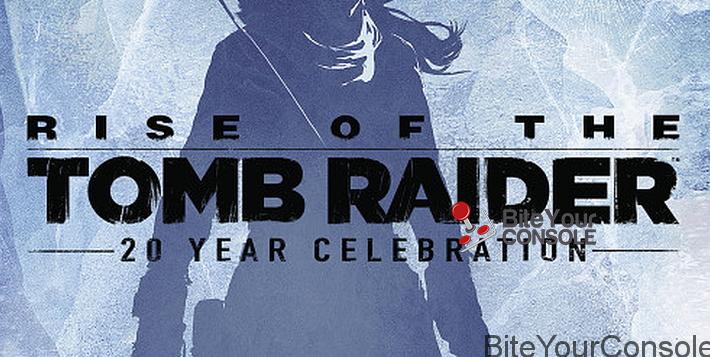 Su Playstation 4 il titolo si prepara a celebrare i 20 anni, la prima avventura difatti è stata pubblicata su console Sega Saturn e successivamente convertita per console Sony Playstation e PC nel 1996.
Rise of the Tomb Raider: 20 Year Celebration, questo il titolo completo, raccoglie tutti i DLC rilasciati durante l'anno su Xbox One, oltre ad un nuovo capitolo dal titolo "Blood Ties" ambientato nella grande casa di Lara Croft, una grande espansione co-op in modalità Endurance e la modalità di difficoltà "Extreme Survivor".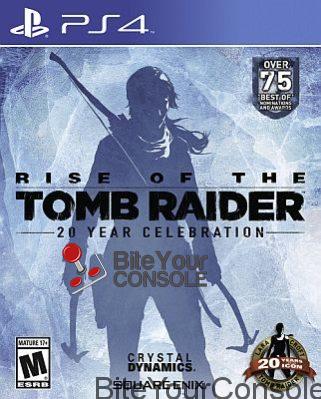 Blood Ties
Blood Ties è il nuovo DLC premium che permetterà ai giocatori di esplorare la grande residenza di Lara Croft durante il corso dell'avventura principale (potrete esplorarla anche in prima persona indossando il visore Playstation VR), per difendere la tenuta da un'orda di temutissimi zombie.
Modalità Endurance
Per la prima volta in un gioco di Tomb Raider sarà possibile giocare online in co-op, la nuova espansione "Modalità Endurance" metterà a dura prova il vostro istinto di sopravvivenza in mezzo al deserto, in due dovrete collaborare per far fronte alle minacce sia di giorno che di notte.
Rise of the Tomb Raider: 20 Year Celebration (PS4) comprende:
Il gioco completo e pluripremiato di Rise of the Tomb Raider.
La nuova modalità a livello Brutale "Extreme Survivor" (senza checkpoint).
DLC Premium "Blood Ties" e "di Lara's Nightmare".
Supporto Co-op per "Modalità Endurance", i giocatori dovranno sopravvivere in condizioni estreme con un amico.
Re-immaginati i vestiti per il freddo-tempo e un'arma per Lara ispirato a Tomb Raider III.
Classic Lara card pack permetterà agli appassionati di giocare la "Expedition Modes" utilizzando uno dei diversi modelli classici di Lara.
Tutti i DLC esistenti tra i quali "Baba Yaga: Il Tempio della Strega" e "Cold Darkness Awakened", 12 abiti, 7 armi, 35 carte di spedizione, e altro ancora.
Supporto per PlayStation VR, sfida i giocatori a sbloccare i misteri di Croft Manor in prima persona.
Square Enix ci fa sapere che anche gli utenti su Xbox One e PC riceveranno l'aggiornamento "Blood Ties" gratuitamente ma senza il supporto per la realtà virtuale.
Confermata la data di lancio di Rise of the Tomb Raider su Playstation 4
ultima modifica:
2016-07-19T19:28:29+02:00
da