Sono passati diversi mesi da quando abbiamo riportato l'ultimo aggiornamento di Showtime, come infatti il nostro ultimo post risale al mese di Settembre dello scorso anno, difatti ci sembrava alquanto inutile riportare gli aggiornamenti minori che venivano rilasciati al ritmo di qualche giorno.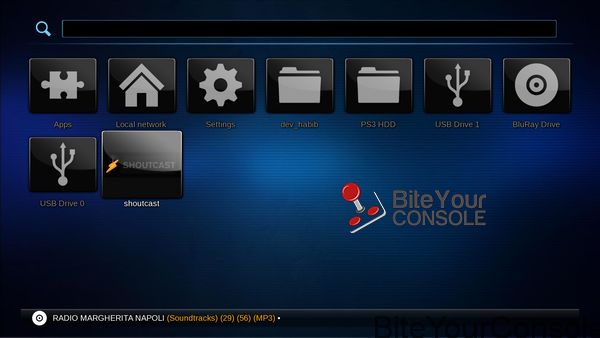 Abbiamo voluto riprendere da questa versione perché contiene anche una correzione per la webGUI di Showtime Remote di Aldo Vargas che non ne permetteva un corretto uso sui browser Firef0x o Internet Explorer.
Il lettore multimediale destinato ad essere utilizzato su media center HTPC può essere controllato attraverso l'uso di una tastiera e un mouse, un controller di gioco o qualsiasi altro strumento collegabile alla porta USB, oltre comunque a Showtime Remote su Android e la webGUI attraverso un qualsiasi dispositivo capace di collegarsi dal browser all'interno della stessa rete.
Caratteristiche generali
Supporto Icecast e Shoutcast dello Streaming Radio.
Per-file e per-cartella le impostazioni durante la riproduzione video. Per saperne di più leggete di seguito.
Supporto per il formato dei sottotitoli MPL.
Supporto per i sottotitoli TMPlayer.
Supporto per i sottotitoli DVD (nel formato .txt).
Migliorata e resa più robusta l'analisi dei file SRT.
Migliorato il tempo di avvio durante lo streaming su HTTP.
Aggiunto il generatore di prova audio in Impostazioni -> Audio. Potrebbe risultare utile per la configurazione e la prova dei diffusori surround.
Risolti i problemi con i vari file JPEG.
Possibilità di disattivare l'interpolazione lineare dei fotogrammi video. Tradizionalmente Showtime ha interpolato fotogrammi video per l'abbinamento con l'output video. Alcuni utenti potrebbero vedere il video offuscato, attraverso questa funzione si può disattivare.
Memorizzazione delle impostazioni per-file direttamente nel file system.
Impostazioni per-file e per-cartella
Durante la riproduzione video l'utente potrà regolare le impostazioni specifiche per ogni singolo file, vediamo di seguito quali sono:
Audio Volume (nuovo in 4.6).
Audio/regolazione sincronizzazione Video.
Regolazione sincronizzazione dei sottotitoli.
Scala sottotitoli.
Allineamento dei sottotitoli.
Spostamento verticale dei sottotitoli.
Spostamento orizzontale dei sottotitoli.
Zoom video.
Video esteso a widescreen.
Video esteso a schermo intero.
Interpolazione dei frame video (nuovo in 4.6).
Le impostazioni verranno ricordate per-file in modo che per quando si ritorni alla configurazione, questa verrà ripresa, e comunque possibile applicare la configurazione sull'intera cartella, questo significa che tutti i file caricati da quella cartella (inclusi quelli nuovi) avranno tutte le stesse impostazioni.
L'utente potrà anche applicare le impostazioni correnti come nuovi valori predefiniti. Se i file si troveranno in una condivisione SMB/Windows con accesso in scrittura alle impostazioni corrispondenti, questi saranno memorizzati sul server.
Memorizzare le impostazioni per-file direttamente nel file system utilizzando attributi estesi
Fino ad ora, Showtime ha memorizzato le impostazioni per ogni file in un database SQLite. Queste impostazioni includono cose come "Seen", "Resume position", "Selected subtitle", "Selected audio track" più tutte le impostazioni che possono essere configurate durante la riproduzione video (di cui sopra).
Partendo dalla versione 4.6 di Showtime le impostazioni ora verranno salvate direttamente nel file system, e lo fa memorizzando le informazioni come "Extended attribute". Questo è possibile se Showtime ha accesso in scrittura alle condivisioni SMB/Windows. Questa funzione è attivata di default ma può essere disattivata in Impostazioni -> Generali.
Il vero vantaggio di questo è che se si dispone di più dispositivi queste presenteranno tutte le stesse opzioni condivise, come "Seen status", "Resume position", e tutte le altre impostazioni. Anche se si reinstalla Showtime questa informazione rimarrà intatta.
Internazionalizzazione
Aggiunto il supporto per la codifica dei caratteri BIG5.
Aggiunto il supporto per diversi layout della tastiera su schermo.
Grandi cambiamenti
Aggiunto il supporto per lo streaming diretto da bittorrent con la rete peer-to-peer.

Migliorato lo streamer HLS, in particolare un miglior supporto per i flussi in diretta e con un veloce adattamento tra bitrate.

Nuovo motore javascript per i plugin (http://duktape.org), che viene mantenuto attivamente offrendo un supporto migliore di Spidermonkey.

SpiderMonkey verrà presto rimosso nella futura versione 5.0, si prega gli autori dei plugin pertanto di riportare le nuove revisioni su di esso. 

Maggiore riscrittura dell'interfaccia utente nel codice di rendering.

Si tratta di un preparato per la futura versione 5.0.
Piccoli cambiamenti
Ora è possibile disattivare la navigazione automatica degli archivi (ZIP e RAR) come cartelle.

Ora è possibile configurare la quantità di tempo nel salto di Showtime quando si cerca all'indietro e in avanti.

Impostazioni disponibili in Impostazioni -> riproduzione video.

Dal febbraio 2014 (Showtime versione 4.5.108), la compensazione dei metadati non cancella playcount, punto di ripristino, ecc Aggiornato il 'Clear metadata…' -warning text to r.

Migliorata la velocità di ricerca dei metadati quando si utilizzano fonti esterne qualihttp://themoviedb.org, etc.

Aggiunto il supporto per il video panning durante la riproduzione.
Migliorata l'interfaccia utente durante lo streaming da Tvheadend
Aggiunta la visualizzazione della descrizione e il nome del prossimo spettacolo alla TV playdeck.

Se il canale mostra un'icona la visualizzerà invece del display.png nella list view.

Aggiunta descrizione tv show in iteminfo view.

Ordina canali basati su ChannelNumber impostati nell'interfaccia utente di Tvheadend.
Changelog (non tradotto)
Change content-type from "text/ascii" to "text/plain" where relevant
text: Need to clamp bounding box to max_width or margin might explode. This causes too big textures to be created
videoplayer: Clear video title in data model after playback has completed (or failed)
Improve some debug prinouts in video player
get rid of a stray debug printout
Fix problem with restart/resume when selected from item menu
Page redirects caused that particular information to get lost
torrent: Don't override canonicalUrl
Add option to ask user before doing video resume …
smb: Forgot a NULL check
hls: Add support for MP3 audio tracks
hls: Add some extra debug help
media/codec: Don't force codec to use number of CPU cores as concurrency
Instead let it figure it out itself. If we force it to use multithreading
VDPAU will run into problems when switching to/from accelerated mode
hls: Fix issuse with seeking (mostly visible on Raspberry Pi)
audio: Remove dead code (dummy_audio_thread)
Plugin two small memleaks spotted by valgrind
smb: Query for 0x20 (Fileserver) when trying to resolve names over NetBIOS
media: Fix some seeking issues
Avoid bumping mp_epoch twice when we seek in queues
Also make sure we call mp_seek_initiate() when seeking in queues
hls: Improve some debug
video: Fix broken conditional causing lockups in software decoder on flush
hls: Add missing flush of media_pipe that could cause lockup with some hw accelerators
smb: Fix a crash when NMB request times out
smb: Fix browsing problems when there are multiple workgroup/domains on local lan
smb: Fix problem with workgroups not named 'WORKGROUP'
Add support for loading multiple dev plugins (-p can be passed multiple times)
Add support for browsing SMB computers under "Local network"
Remove some VDPAU debug output on linux
Add back missing video codec flush
Fix NULL deref causing crashes in various places
Fix a typo
hls: Fix various memory / resource leaks …
Merge pull request #181 from Cy-4AH/fix-missing-sleep …
ecmascript: add missing showtime.sleep(x)
smb: Remove a misplaces mutex unlock
hls: Add mandatory padding for parsers
hls: Always open .ts files in streaming mode unless byte-ranges are specified
Some HLS web servers are just too broken to work with range requests (which Showtime defaults to) so avoid it if possible
smb: Add support for browsing shares …
glw: Log user adjustment when logging about UI scaling changes
nativesmb: Refactoring
Move smb code into a dir of its own
nativesmb: Delete trailing whitespaces
hls: Rewrite demuxer
Add support for supplemental audio tracks and also add option for user to select audio tracks
rpi: Upgrade stos to 1.0.19 (include boot fsck)
glw/sinewave() fix bad wrapping
skin: Use 'source' if 'title' is not present in audio track list
ecmascript/page: Add asynchronous paginator
video: Rework flushing when reaching end of video
Remove support for libsidplay2 (linux only) – Doesn't link anymore
Remove unused argument to mp_flush
ecmascript/v1api: Only parse plugin descriptor once
videoplayback: Remove restartposition in db for non-seekable items
ecmascript/page.js: Fix typo when parsing videoparams in page.appendItem
Add new page menu option "Erase all playback info"
video/playback: If stream doesn't have a duration (ie is not seekable). Don't try to resume position
playinfo: Remove unused define
Rename 'Music' -> 'Audio' in homepage's list mode
ecmascript: Fix crash on plugin unload if item.bindVideoMetadata() was used.
Also add new item.unbindVideoMetadata() which undoes what bindVideoMetadata() does
videoplayer: Don't remember position if video duration is unset …
videoplayback: Only scan for subs if we can determine video duration or compute subtitle hashes
ps3/video: Fix recent regression causing codec failure when playing videos back to back
Fix an incorrect check …
image: WIP code for computing dominant color of an image
Make XML parser a bit more robust
glw/array: Rendering of margin was bad, fix
glw: Fix bad autoFocus limiting (don't scan old tree)
glw: Add support for classic '#RRGGBB' and '#RGB' notation where floa… …
glw: Rename t_float_vector_int[] to t_float_vector[]
osx: Add retina support
ecamscript: Make sure es_prop_to_rstr() returns NULL if value type is not a string
rtmp: Don't scan for subtitles for live feeds
Fix wrong argument to mp_set_video_codec()
rpi/cec: Map ContentsMenu button to ACTION_SHOW_MEDIA_STATS
Improve error messages in XML parser (include linenum + column)
ecmascript: Add command line option to bypass file ACL checks
ecmascript: Fix module paths for loading relative to script
ecmascript: Include some timing when loading plugins
ecmascript: Fix broken integer-setting range clamping
rpi: Fix problem with audio digital pass through and multiple audio t… …
rpi/cec: Fix some key mappings
CEC's SetupMenu brings up the Page Menu
CEC's ContentMenut brings up the Item Menu
trivial: Drop trailing whitespaces
ui/video: Only display avdiff / decode time if relevant
chlog: Fetch in force mode
rpi: Fix audio pass through …
rpi/omx: Retry state transition if we have a resource problem
http: Never park file handles that use "Connection: Close" HTTP connections
httpclient: Improve some debug messages
httpclient: Fix bug in seek-by-read where we miscalculated bytes remaining on socket
Add –disable-upgrades option that just turns off all upgrade checks
glw: Make focusedChild() only return prop references
Also enable the "unlink previously linked properties in assignment if the new assignment is a (void)"
video: Reset media_pipe codec when 'video decoder' switches decoder instance
bittorrent: Add missing diskio_open() when resuming torrent from cache
bittorrent: Use torrentfile://…/… as canonical URL for video play back
freetype.c: Get rid of trailing whitespaces
Fix font positions
Turn off duktape assertions
Upgrade duktape to v1.0.0-436-g3555a83
ecmascript: Allow wider file access.
The fs module can now read/write from both the plugin's store path and the plugin's load path. This makes it possible to load
assets from the plugin archive/directory
bittorrent: Allow initialization of torrents from disk cache.
This speeds up opening of magnet links from cached torrents.
Also makes it possible to open bookmarks such as torrentfile://…/
Use torrentfile:// for browsing top level directory in torrents …
Update language files
Pull libav forward submodule ext/libav 13917ec..b8cad39:
>flvdec: Increase string buffer to avoid bailing on some streams
Make it possible to rebuild external deps a little easier
Fix broken build
bittorrent: Improve transfer stats
ecmascript: Turn on assertions again or it crashes on osx
bittorrent: Log HTTP tracker responses
Improve seeking by increasing epoch on seek events
ecmascript: Fix bug with subtitle autoseclection when subs added from plugin
ecmascript: Fix usage reporting
Revert "ui: Correctly show audio services when home menu is in list mode: This reverts commit 253f40b.
bittorrent: Fix seeder issue in annoucements: Don't send "0 bytes left to download" in tracker queries as that might make
trackers think we're a seeder (which we almost never are)
bittorrent: Add 'Clear cache' features
Speed up ecmascript a bit (turn of assertions and do less GCing)
Get rid of a stray debug print
bittorrent: Add support for magnet links (No DHT support yet)
debian: Remove dependency on hal
Add support for RTMP redirects
ecmascript: Bind playinfo to video items in page.js
ui: Correctly show audio services when home menu is in list mode …
configure: Update submodules with –force option
upgrade: Don't crash in STOS upgrade code if omnigrade is set
More detailed info when updating submodules
http: When loading images, always try to parse returned content …
This makes it possible for us to display images that are returned as 404 errors
Update French translation
Updated Polish lng
Add better debug support to ecmascript plugins.

This currently logs information about routes and HTTP inspection.

Debug is conditional and only enabled if:

The plugin is loaded as the 'dev plugin' (-p option)
Or if 'debug: true' is set in the plugin.json manifest file

Fix typo in settings:dev
ui: Make URL on error page wrap to multiple lines
bittorrent: Make it possible to control debug output from settings:dev
bittorrent: Support 'compact' representation of peers in HTTP tracker reponses
httpclient: When appending args to path, don't use '?' if path already contains it
ecmascript: Fix missing unlink in subtitle provider unregistration
Work in-progress for rendering of sRGB / CIE 1931 color space video
Don't crash if we fail to setup swscale for video
Use avcodec_copy_context() for all decoders: This is according to libav changelog to reduce races between demux and decode
ps3: Warn for excessive ref-frames also for 720 content (9 is max) …
ui: Make error message span multiple lines if necessary …
Use same regex engine (trex) for all targets …
audio: Try to output samples to audio drivers more often for huge frames …
Fixes stuttering when playing certain type of containers/codecs (APE in particular)
ecmascript: Get rid of another debug output
Empty commit to adjust version numbers
ecamscript: Remove some debug printouts
Add support for decoding of BMP images …
ecmascript: Better handling of when pages are closed during script execution
This gets rid of lots of ugly tracebacks when pages are closed
Make UPNP debug conditional
Upgrade to libav 11
Start of 4.9 development phase
Attenzione: I backup manager come multiMAN per esempio hanno una propria versione di Showtime e non sempre risulta aggiornata all'ultima release disponibile.
Download: Showtime Testing (Official) v4.9.150
Download: Showtime Testing [CEX] v4.9.021
Download: Showtime Stable (Official) v4.8
(Visited 76 times, 1 visits today)