Abbiamo pensato di creare questo articolo per tutti coloro che vogliono restare sempre aggiornati su tutte le patch rilasciate per il True Blue. I giochi compatibili sono quasi 200, ma andiamo a vedere la lista completa degli EBOOT.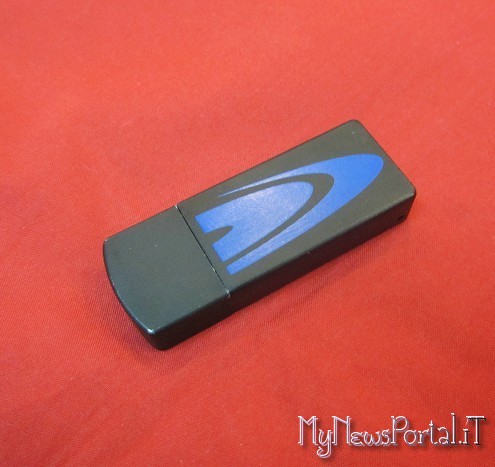 Ace Combat Assault Horizon
Alice Madness Return
Armored Core V
Armored Core V EUR
Assassin's Creed Revelations
Asuras Wrath
Atelier Meruru The Apprentice Of Arland
Atelier Totori The Adventurer Of Arland
Batman Arkham City
Beyond The Future Fix The Time Arrows
Binary Domain
Birds Of Steel
Blades Of Time
BlazBlue Continuum Shift EXTEND
Bleach Soul Ignition
Bleach Soul Resurreccion
Bodycount
Cabelas Big Game Hunter
Call of Duty Modern Warfare 3
Call Of Juarez The Cartel
Captain America Super Soldier
Carnival Island
Catherine
Child Of Eden
DRIVER San Francisco
Dark Souls
Dead Island
Dead Rising 2 Off The Record
Deus Ex Human Revolution
Devil May Cry HD Collection
Dirt 3
Dragon Ball Z Ultimate Tenkaichi
Dungeon Siege 3
Dynasty Warriors Gundam 3
EyePet and Friends
F1 2011
FEAR 3
FIFA 12
FIFA Street
Final Fantasy XIII-2
Gal Gun
Goldeneye 007 Reloaded
Grand Slam Tennis 2
Green Lantern Rise of the Manhunters
Harry Potter e i Doni Della Morte Parte 2
Hyperdimension Neptunia mk2
Jak and Daxter Collection
Janes Advanced Strike Fighters
Just Dance 3
Kidou Senshi Gundam Extreme VS
Kidou Senshi Gundam UC
Kingdoms of Amalur Reckoning
Kung Fu Panda 2
LEGO Harry Potter Years 5-7
LEGO Pirates of the Caribbean
Lord Of The Rings War In The North
Madden NFL 12
Mass Effect 3
Metal Gear Solid HD Collection 
Meikyuu Touro Legasista 
Monkey Island Special Edition Collection
MUD FIM Motocross World Championship 
Musou Orochi 2
NBA 2K12
NCIS The Game
NHL 12
Naruto Shippuden Ultimate Ninja Storm Generations
Need For Speed The Run
NeverDead
Ninja Gaiden 3 
Ni no Kuni Wrath of the White Witch
No More Heroes Heroes Paradise
Nurarihyon no Mago Hyakki Ryouran Taisen
One Piece Kaizoku Musou
Order Up 
Phineas And Ferb Across The 2nd Dimension
Portal 2
Prototype 2 
Puss In Boots
Rage
Ratchet and Clank All 4 One
Rayman Origins
Record Of Agarest War Zero
Red Faction Armageddon
Rugby World Cup 2011
Rune Factory Tides Of Destiny
SSX
Saint Seiya Sanctuary Battle
Saint Seiya Senki
Saints Row The Third
Sengoku Basara 3 Utage
Sengoku Musou 3 Empires
Shadow Of Damned
Shin Sangoku Musou 6 Moushouden 
Silent Hill Downpour
Sniper Elite V2 
Snipers Invisible Silent Deadly
Sonic Generations
Soul Calibur V
Start The Party Save the World
Street Fighter X Tekken
Summer Stars 2012 
Super Star Kartz
Super Street Fighter IV Arcade Edition
Supremacy MMA
Syndicate
Tacchi Shiyo Love Application
Tales Of Graces F
Tales Of Xillia
Tekken Hybrid
The Adventures of Tintin The Secret of the Unicorn
The Cursed Crusade
The Darkness 2
The Elder Scrolls V Skyrim
The Idolmaster 2
The King Of Fighters 13
Thor God of Thunder
Tiger Woods PGA Tour 13
Top Gun Hard Lock
Tour de France 2011
Twisted Metal
UFC Personal Trainer
Ultimate Marvel vs Capcom 3
Under Defeat HD
Warhammer 40000 Space Marine
Warriors Orochi 3 
White Knight Chronicles 2
WWE 12
Yakuza Dead Souls  
Aggiornamento 6/6/2012
Max_Payne_3_EBOOT_PATCH_TB_PS3-PARADOX
DiRT_Showdown_EBOOT_PATCH_TB_PS3-BORG
Major League Baseball 2K12 EBOOT PATCH TB PS3-EHRGEIZ
In grassetto le patch non campatibili (al momento) per il JB-King
Guida all'applicazione dei Fix:
Scaricate il relativo fix.
Decomprimere il file con un qualsiasi programma di decompressione
Verificare che siano presenti i file: EBOOT e PARAM
Andare a sostituire i 2 file originali con quelli contenuti nel fix.
Una volta sostituiti i file, il gioco è pronto per essere giocato sulla vostra ps3 con true blue inserito.