Tramite il portale IGN veniamo a conoscenza dei vari titoli che saranno presenti all'E3 di quest'anno, che si terrà tra meno di un mese. La lista non presenta molte sorprese, la maggior parte dei titoli sono già stati annunciati o sappiamo della loro "presenza". La lista che andremo ad illustrarvi è suddivisa per case produttrici, per citarne alcune, si passa da Capcom a Namco Bandai fino ad arrivare Ubisoft.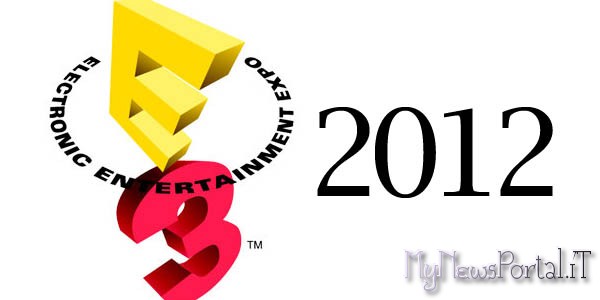 Prima di lasciarvi alla lista vi ricordiamo che la manifestazione si terrà dal 5 al 7 Giugno prossimi.
Atlus
– Persona 4 Arena (X360, PS3)
– Persona 4 Golden (PSV)
Bohemia Interactive
– ArmA III (PC) – Carrier Command: Gaea Mission (X360, PS3, PC)
Capcom
– Resident Evil 6 (X360, PS3, PC)
– Lost Planet 3 (X360, PS3, PC)
– DmC: Devil May Cry (X360, PS3)
– Street Fighter X Tekken (PSV)
Harmonix
– Rock Band Blitz (XBLA, PSN)
Namco Bandai
– Star Trek: The Game (X360, PS3, PC)
– Tekken Tag Tournament 2 (X360, PS3)
– Ni No Kuni: Wrath of the White Witch (PS3)
– Dark Souls: Prepare to Die Edition (PC)
– Dragon Ball Z Kinect (X360)
– One Piece: Pirate Warriors (PS3)
Nintendo
– Pikmin 3 (Wii U)
– Super Mario Wii U (Wii U)
Square Enix
– Hitman: Absolution (X360, PS3, PC)
– Tomb Raider (X360, PS3, PC)
– Sleeping Dogs (X360, PS3, PC)
– Quantum Conundrum (X360, PS3, PC)
– Heroes of Ruin (3DS)
– Kingdom Hearts 3D: Dream Drop Distance (3DS)
– Theatrhythm Final Fantasy (3DS)
Tecmo Koei
– Dead or Alive 5 (X360, PS3)
THQ
– Darksiders II (X360, PS3, PC, Wii U)
– Metro Last Light (X360, PS3, PC, Wii U)
Trion Worlds
– Defiance (X360, PC, PS3)
– End of Nations (PC)
– RIFT (PC)
Ubisoft
– Far Cry 3 (PS3, X360, PC)
Naturalmente speriamo che la lista aumenti, magari con novità dell'ultimo minuto di cui ancora non sappiamo l'esistenza.
Stay Tuned!
Cosa sarà presentato all'E3?
ultima modifica:
2012-05-08T14:26:50+02:00
da