In questi ultimi mesi ne abbiamo viste di tutti i colori per quanto riguarda la scena PS3, in molti hanno proclamato di essere in possesso delle chiavi necessarie per effettuare il famoso CFW della console di casa Sony, ma nessuno di quelli che andremo a vedere si è rivelato veritiero finendo inevitabilmente in una black list da dove è difficile tirarsi fuori. Come più volte detto questo è uno dei momenti più bui che la scena sta vivendo, per questo motivo vogliamo stilare una lista dei fake, che hanno fatto la propria apparizione da qualche mese a questa parte, tanto da ricordarli e cancellarli dalle nostre menti.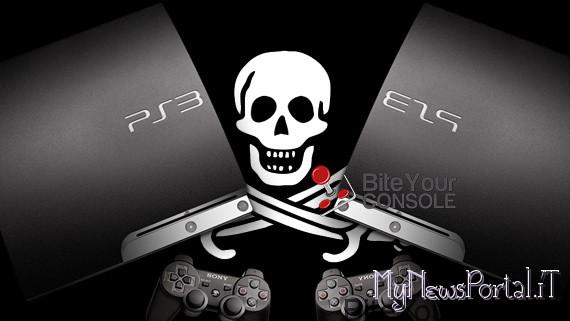 Di seguito la lista:
FAKER:
Nodex
zubguz
transamgrafx
TUHTA
ps3jailz
DaleEarnhardt
Black Cat
Mooses 910
Mr. egg and all the egg devs
Teamhack91
PR
eitjuhh
AnonymousJailbreaker
eXpo1s0nHDModz
Mr Jailbreak619
Hamz75
Lista della applicazioni fake:
Aria Persian Backup Manager
Nodex CFW 4.11
Xloader
Pensiamo di essercene ricordati tutti se avete qualcuno da aggiungere alla lista non esitate a segnalarlo.
CFW PS3: la lista dei fake!
ultima modifica:
2012-04-28T12:03:04+02:00
da