Lo sviluppatore di tale programma è Nathan_r32_69. Il programma è volto a tutti gli sviluppatori presenti sulla scena PS3 e a tutti gli "addetti ai lavori". XMB eEIDx permetterà, o meglio cercherà, di estrarre le chiavi eEID da una normale console CEX (quelle in commercio).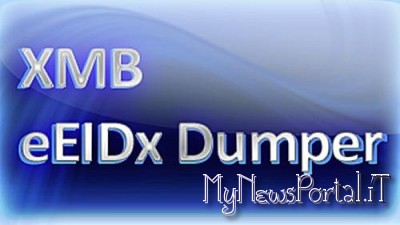 Di seguito le parole dello sviluppatore che il download del programma.
What does this tool

Dumps eEID directly from the XMB
Dumps EID0 directly from the XMB
Dumps EID1 directly from the XMB
Dumps EID2 directly from the XMB
Dumps EID3 directly from the XMB
Dumps EID4 directly from the XMB
Dumps EID5 directly from the XMB

Install PKG file and load it, you will see the intro screen, choose "Yes" if you want to dump or "No" to exit, remember to connect an usb device before proceed and if you don´t have any usb device connected it will ask for one
Con XMB eEIDx sarà, quindi, possibile provare a ricreare una console DEX (console per sviluppatori) con una CEX (le nostre) tramite i file eEID.
Nei file eEID sono presenti anche molti altri dati importanti della nostra console, come le chiavi che permettono di far partire i BluRay ma non solo.
La scena PS3 è in una fase decisamente di stallo, ma i programmi per essa continuano ad essere creati e sviluppati, chissà se un giorno serviranno a qualcosa.
Stay Tuned!
XMB eEIDx: un nuovo strumento per scovare le chiavi della PS3
ultima modifica:
2012-04-27T12:51:24+02:00
da