Sembra una filastrocca e invece è un nuovo strumento, volto a tutti gli sviluppatori, per convertire facilmente file di tipo .rap in .rif. L'autore del programma è un ragazzo di nome flatz.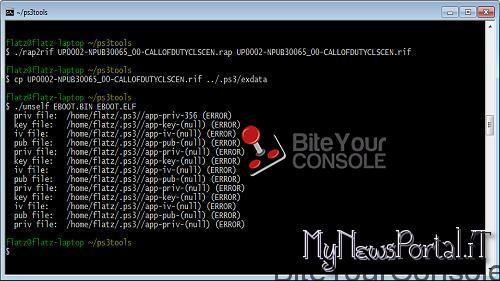 Di seguito le parole del ragazzo con il rispettivo download.
Hello, everybody!
Today I decided to release my old tool to convert .rap files to .rif.
Place it to the ps3tools directory along with other tools and then place your idps and act.dat files to appropriate folders.
Have fun.
Ricordiamo che lo strumento è volto solamente ad utenti esperti in materia, quindi a tutti i programmatori o sviluppatori presenti sulla scena PS3.
Di seguito il download—>LINK
Have Fun!