Fino a poco tempo fa, si vociferava che l'uscita di GTA V, fosse stata fissata per fine 2012. Però ai piani alti di GameStop la pensano diversamente, in quanto il presidente Tony Bartel, ha chiaramente smentito le voci, dicendo che all'orizzonte, non si vede traccia di un possibile esordio entro l'anno, del nuovo capitolo targato Rockstar.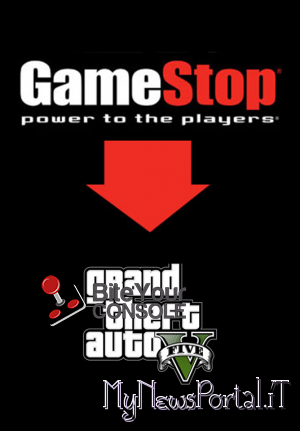 Di seguito quanto detto dal presidente:
Per quanto riguarda GTA V, non disponiamo di informazioni che possiamo condividere in questo momento, pertanto non l'abbiamo inserito nella nostra previsione. Potremmo modificare le nostre stime se dovessimo essere informati del fatto che GTA uscirà nel 2012.
Infatti la scorsa settimana, l'analista Sterne Agee, aveva fatto una "previsione", ovvero che GTA V sarebbe uscito entro Marzo 2013. La sua dichiarazione è sostenuta dal fatto, che per Rockstar quello sarebbe il periodo migliore, per il semplice fatto, che il titolo si collocherebbe a distanza di tempo, da due titoli di un certo spessore: Assassin's Creed III e il nuovo Call Of Duty.
In ogni caso Bartel, per non demoralizzare i giocatori, ha voluto elencare i prodotti che saranno messi in vendita entro la fine di quest'anno. I titoli sono: Ghost Recon: Future Solider, FIFA 13, NCAA Football 13, Madden NFL 13, Borderlands 2, Halo 4, Assassin's Creed III, Resident Evil 6, Max Payne 3, un nuovo capitolo di Call of Duty e Protoype 2.
Stay Tuned!
GameStop: GTA V non uscirà entro il 2012
ultima modifica:
2012-03-25T09:50:55+02:00
da