Primo piccolo update per il nuovo programma rilasciato ieri da SKFU (LEGGI ARTICOLO). In molti riscontravano un problema appena andavano ad eseguire il login, con tale aggiornamento il problema dovrebbe essere risolto.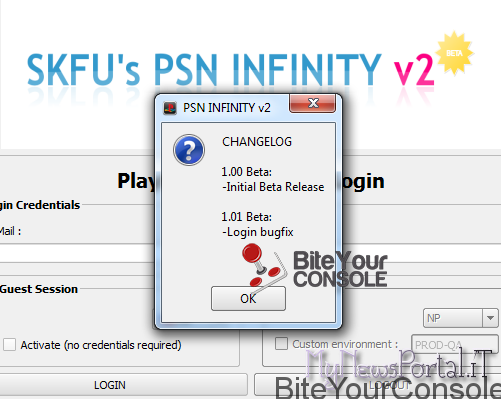 Di seguito la changelog (cortissima) e il download.
For all the people who had problems with the login function this release should fix it.
Per tutti coloro che sono interessati al programma che ricrea sul nostro PC un simil-PSN di seguito vi riportiamo il link al download—>QUI
Have Fun!