Tutti voi conoscerete sicuramente la serie per iOS Cut The Rope, che ha dato vita a ben due titoli che hanno venduto tantissimo ed hanno occupato per moltissime settimane la testa delle classifiche di molti App Store nel mondo. Bene, ZeptoLab, software house che sviluppa il videogame, ha da poco rilasciato una versione di Cut The Rope per Mac App Store!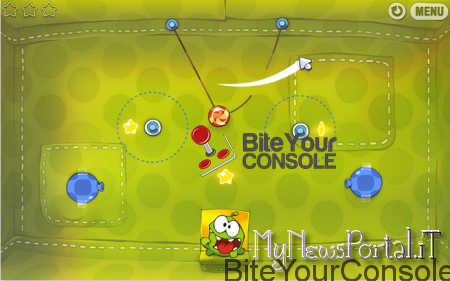 Per chi non conoscesse questo fantastico titolo, che consiglio a tutti, lo scopo del gioco è quello di sfamare un mostriciattolo verde di nome Om Nom con delle caramelle. Nel fare questo però ci vedremo costretti a risolvere alcuni enigmi tagliando corde, schiacciando ragni oppure pigiando degli interruttori. Al posto delle dita in questa versione per Mac OS X dovremo utilizzare il nostro mouse per fare felice Om Nom.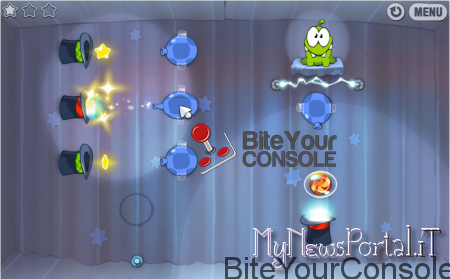 Queste sono le caratteristiche del titolo:
250 livelli di gioco, 10 livelli box
Meccaniche di gioco intriganti
Un'implementazione realistica della fisica per la simulazione degli eventi
Un personaggio che è tutto un programma…
Grafica definita in modo maniacale, con colori vibranti e sprizzanti allegria da ogni pixel
Supporto per Achievement e leaderboard
Aggiornamenti costanti e nuovi livelli di gioco gratuiti per una longevità praticamente infinita.
Cut The Rope è disponibile al prezzo di 3,99€ su Mac App Store a questo indirizzo.
Cut The Rope per Mac OS X
ultima modifica:
2012-02-23T19:32:02+01:00
da