Questa notizia sta circolando in vari siti da qualche giorno e addirittura anche il sito de "Il corriere della sera" scrive che Apple ha acquistato l' azienda Anobit, nota per le sue memorie flash, veloci, piccole e di lunga durata.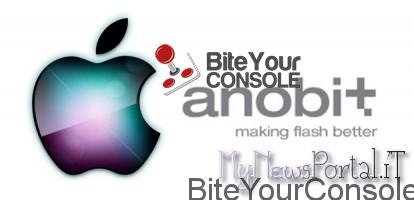 Tale notizia non è stata mai ne confermata ne smentita da casa Apple, fino ad oggi. Con un comunicato Apple ha dichiarato di aver acquisito Anobit a titolo definitivo. Ma andiamo a leggere le parole dirette di Apple:
Steve Dowling, a spokesman for Cupertino, California-based Apple, said today that the purchase had been made, while declining to elaborate. The statement confirmed a December report from in the Israeli newspaper Cacalist.

"Apple buys smaller technology companies from time to time and we generally do not discuss our purpose or plans," Dowling said in a telephone interview.
Questa notizia farà felice molti fan di apple perchè da ora in poi Apple non dovrà comprare più memorie flash, processori,batterie da mettere nel telefono.
Verranno prodotte direttamente da Apple, quindi possiamo presumere che il costo dei Device possa abbassarsi.
Per ulteriori conferme restate sintonizzati.